Your Future House in Today's Google World
Today the number of digital tools available to us grows larger at an ever-increasing pace. Recently I have discovered one such tool called Google MyMaps, which is capable of importing lines from house plans into google maps. The imported lines can then be shared with and viewed by a GPS enabled smart phone.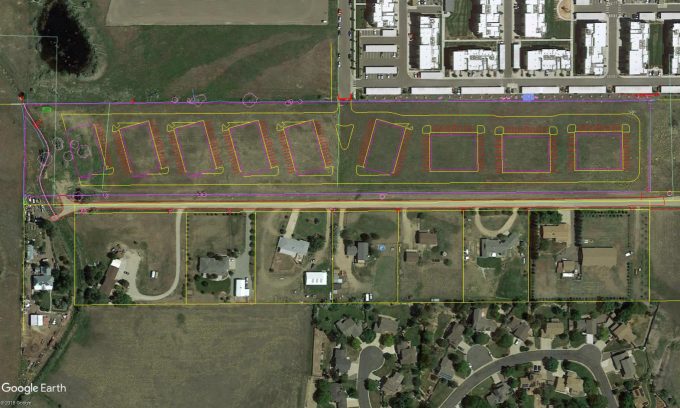 Why does this matter?
The reason that I have found this to be such a great tool is that the ability to overlay house plans, or even site plans, into Google maps lets you walk through your future house before it is even built. Stepping inside your home in this way is made possible using your phones built-in GPS, which is accurate enough to show your GPS dot moving with you in near real time.
Being able to walk your property with your future house helps you:
• Determine if you like where your front door will be
• Check the potential views you will have or may want
• Early detection of obstacles such as an exposed rock that may need to be blasted to build your house
• Check the real-world scale of rooms within your house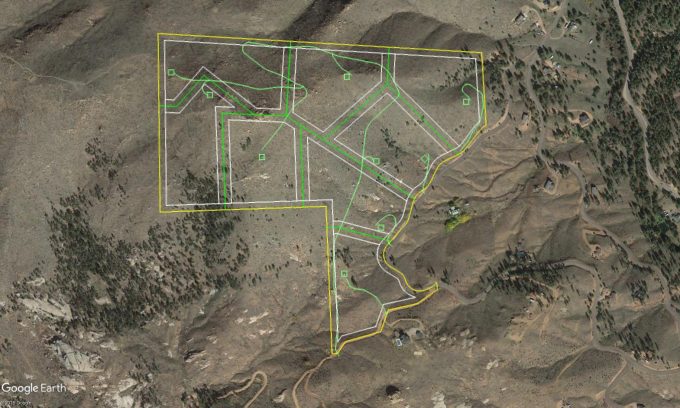 These are just a small collection of the benefits of being able to walk through your future home and property. If you would like a real-time demonstration, please email us at design@evstudio.com.