In addition to all the other reasons, I love looking at construction projects mock-up wall sections are one of the most useful tools I've found on a job site for learning and teaching.
Mockup walls can be specified in a project specification, general notes or even drawn up explicitly by the Architect.  For your next project, they could be included so that you give the Architect a chance to double check that the contractor's work will meet the documents and you as the client will have the opportunity for a sneak peek at the finished product.
In other words, it is a great chance to catch a mistake or misunderstanding before the error has been repeated hundreds or even thousands of times throughout your building.  You can also see paint and material selections in real light next to each other.
I took these pictures recently and will walk you through them.
This picture shows you a typical mockup that shows various horizontal and vertical conditions with the major wall materials in various levels of construction.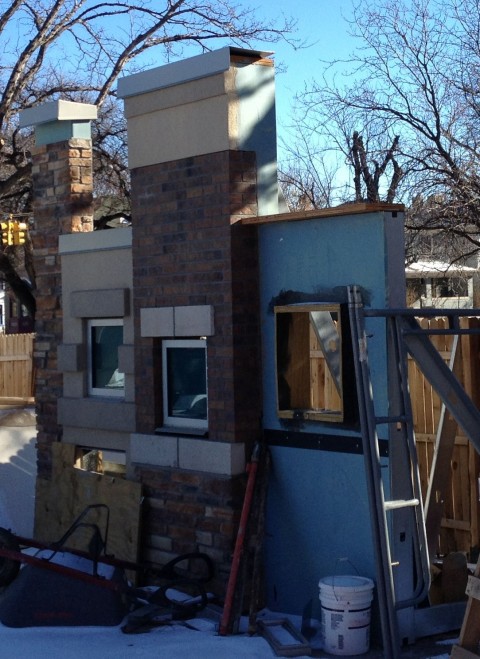 This photo shows the waterproofing around the window.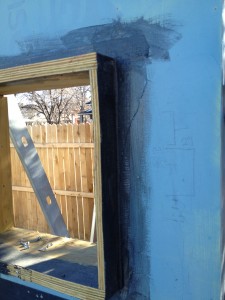 The same window from the backside.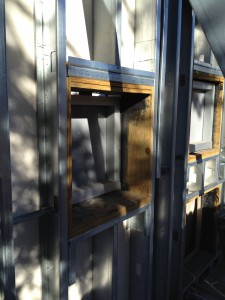 A Closer look at the clip.  Sorry it is dark!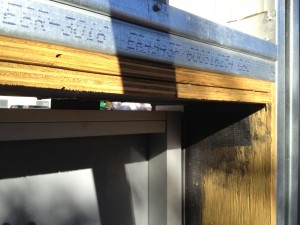 A look at the sill spacers.
Parapet flashing and framing.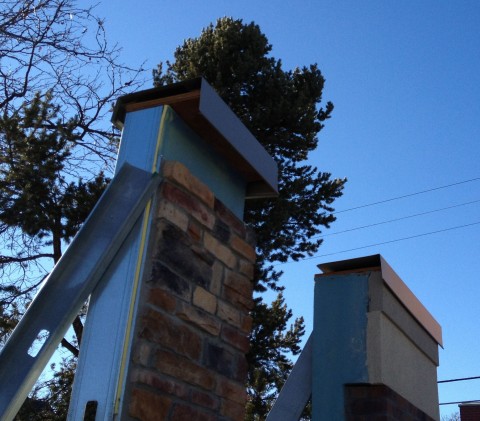 Stone, mortar, lath, paperless gypsum and then metal stud assembly.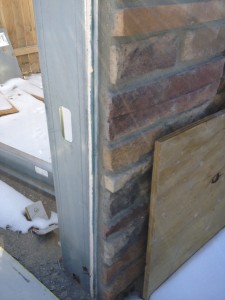 I hope this post helps your understand why a mockup can be such a useful tool for building your next building but please feel free to email me if you have any questions!
Bill Foster