The exposed ductwork look is in, everywhere from offices to homes. Designs are incorporating more exposed wood beams, unfinished concrete, steel, and brick – and exposed ductwork.
Exposed ductwork makes air distribution easier and eliminates the need for insulation. It may cost less than installing a ceiling or routing ductwork in a concealed space. Below are some examples of what exposed ductwork looks like in practice. Knowing some of the basics about what your options are for exposed ductwork can help you when planning for interior design, the mechanical engineering and architectural needs of your space, and construction plans.
Smooth Sheet Metal Duct
The most common kind of ductwork is made of smooth sheet metal, shaped either round or rectangular. Smooth ductwork is typically the most economical option. Fittings and transitions can be made in the field to fit through tight spaces and create odd angles. Special care must be taken to make a clean appearance, and the thin metal can easily be dented or deformed, so it has to be handled with care, both during construction and during maintenance.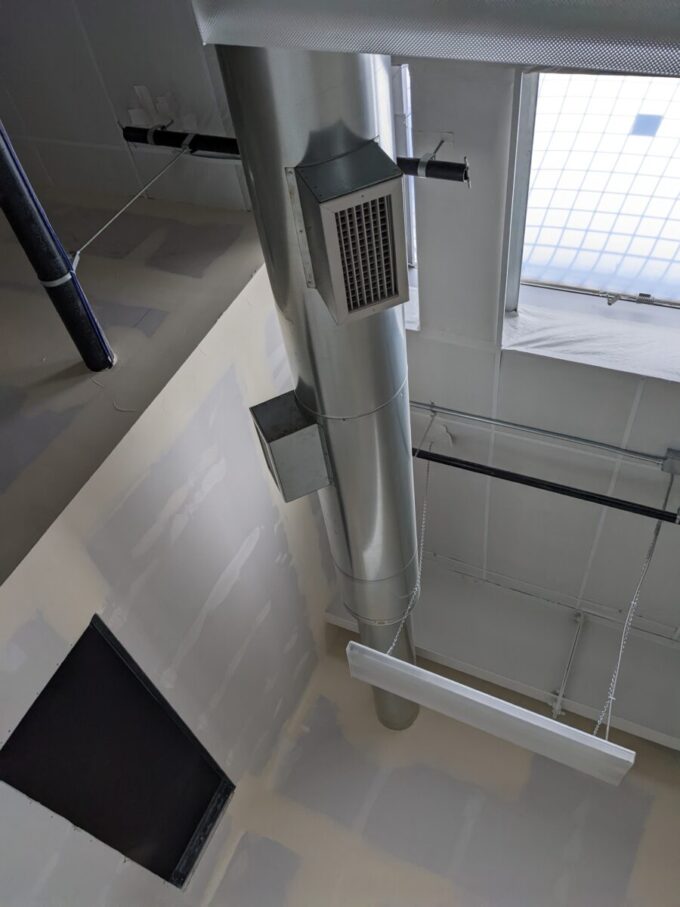 Spiral Round Metal Duct
Spiral ductwork is made by a specialized machine that wraps sheet metal in a spiral pattern with folded seams, creating an air-tight seal. This is the most common type seen in designs featuring exposed ductwork. It is uniform, rigid, and has clean connections. Spiral ducts can be left as shiny bare metal or field-painted to be any color. This is a super versatile, durable option for interior designers.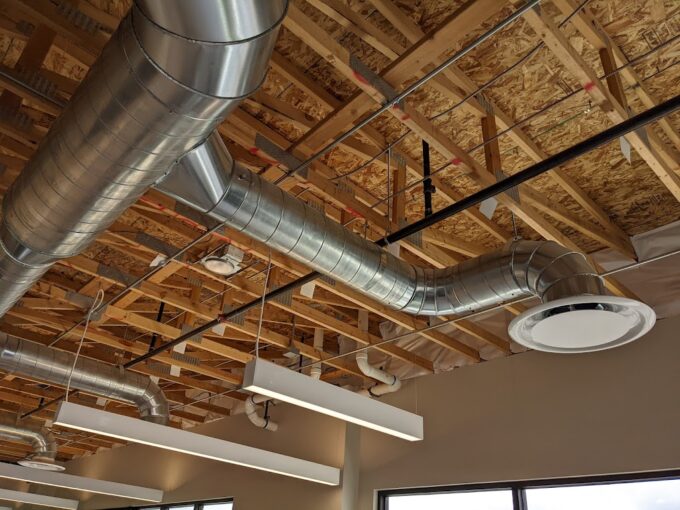 Fabric Duct
Fabric ducts are made from polyester fabric with orifices or nozzles built into the ducts for air distribution. Ducts are formed in a variety of shapes with custom fabric colors. Internal supports can be added to maintain the duct shape when no air is flowing. Fabric ducts work best in large, open spaces where the desired air distribution is uniform. Fabrics are corrosion resistant, making it a great choice for tough, humid environments like indoor pools where metal ducts might suffer from corrosion quite easily.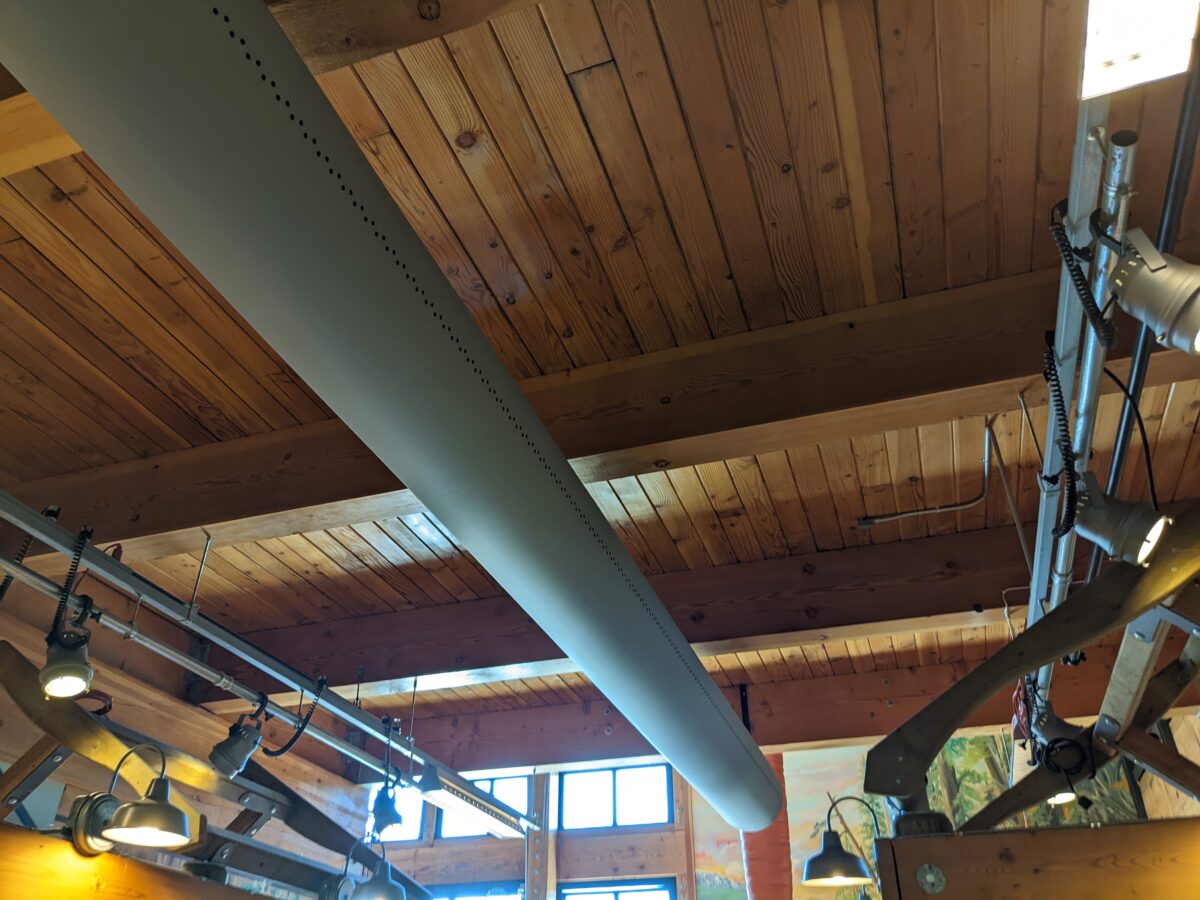 Get a team on your side who understands how to incorporate exposed ductwork into your designs. Contact us today!