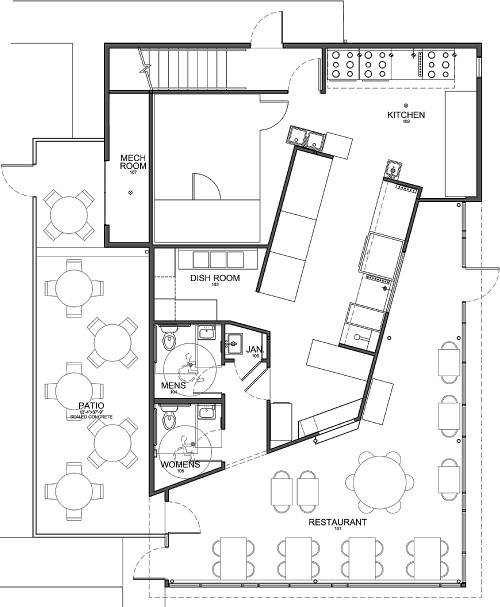 Our design for the Acapulco Mexican Restaurant at Colfax and Yosemite in Denver is about to begin the permit process.
We've designed a new two story structure where the main level is a restuarant and commercial kitchen and the upper level is a residence and storage areas. It is in the main street zoning to most of the street frontage has to be glass pushed tight to the property line. It should be a real asset to the neighborhood combining their popular food with a proper building.
You might also look at a tenant improvement Nepalese restaurant that we designed.
Also, I've posted information on a checklist of what information you need for a commercial kitchen.
EVstudio has been involved with a number of restaurants, there are more articles with more restaurant floor plans and helpful information.