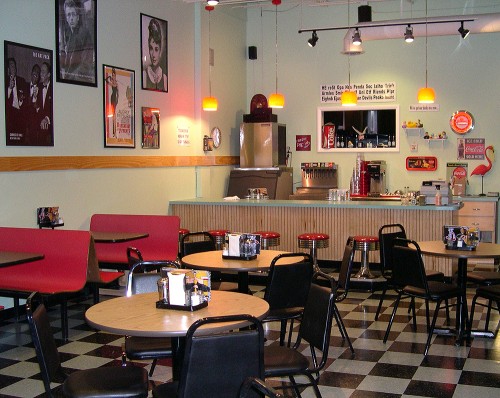 The Boom-A-Rang diner that we designed in Evergreen Colorado is open for business.
The design is a tenant finish in Bergen Village. We were able to use the old kitchen from Sage Creek Catering and really keep the overall cost down. The main changes were the addition of restrooms and a counter with soda and ice machines. The space maintains the open feel of the previous tenant.
One interesting code note is because the back of the space is an entire story up, it only has the egress from the front. Assembly occupancies with only one exit allow 49 occupants, which works just fine in a 1,200 sf restaurant.
The owners, Eric and Amy Schimmel sent us these photos. They are open for business October 1, 2009.