Cafeteria & Stage at Denver Montclair International School – Denver, Colorado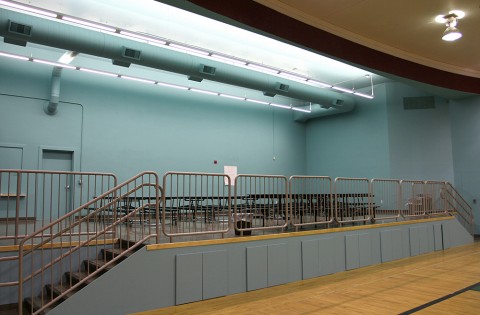 This project is a revision to the gymnasium building at Denver Montclair International School. The building was a gymnasium and movie theater while the Air Force still owned Lowry. The school had been using the gymnasium but the former stage area had been boarded up and used for storage.
We created the stage by raising the floor 36″ and opening the wall back up. We also included storage under the stage and room for a future traveler curtain and power for stage lighting.
In addition to the need for an occasional stage the school had a real need for a new cafeteria space. We designed the stage area where it can be used as a cafeteria with a removable rail and access to food preparation areas backstage. There are some compromises to this strategy but provided the right mix of spaces for the school.