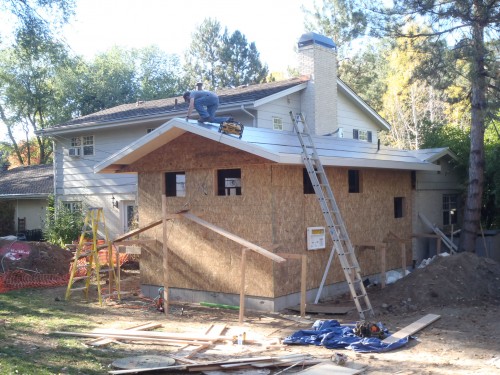 Here are some new photos of an addition that is under construction in Cherry Hills Village.  It is a main floor master bath addition which features a tall ceiling and clerestory windows.  The form of the addition is complementary to the existing home with matching roof pitches and materials.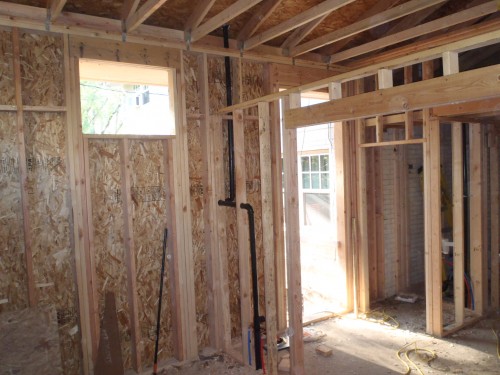 Note the 10′-0″ ceiling inside.  The dividing wall between the master closet and the sink area is low to allow light to spread naturally throughout the addition.  Notice that the addition is completely under roof and there is plenty of natual light.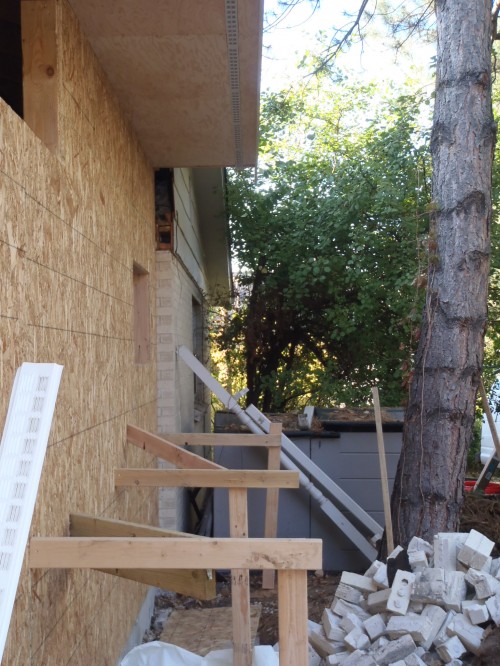 The addtion was laid out to assure a clean transition between the brick on the existing house and the new brick for the addition.
More photos as construction continues!