In the event of a power outage at your home, the first thought that occurs to many people is, "I wonder how long the power is going to be out this time…".  A quick Google query yields the statistic that the average utility outage lasts approximately 100 minutes or so……just long enough to be annoying.  This often leads to the philosophical question "I wonder if we should just get a generator so we can make all the neighbors jealous when we are making margaritas during the next outage?".
If the answer is yes, some thought should be given as to how you would like the generator to operate and for how long.  For example, should the generator be completely automatic and turn on immediately (usually within 60 seconds or less) after every power outage?  Generators are connected to the home's power source and distribution system via a device called a transfer switch.  The transfer switch can be completely automatic or manually operated.  Most standby generator systems are typically operated automatically for convenience.  The length of the generator operation can depend on the fuel supply for the generator.  A standby generator set for residential use can be provided that operates on natural gas or propane in lieu of diesel fuel.  These types of generators can operate continuously and don't need refueling like other fuel systems.  The tradeoff is that they are not as powerful as a diesel-fueled engine set, but the connected loads are typically much smaller for a home as opposed to a commercial building.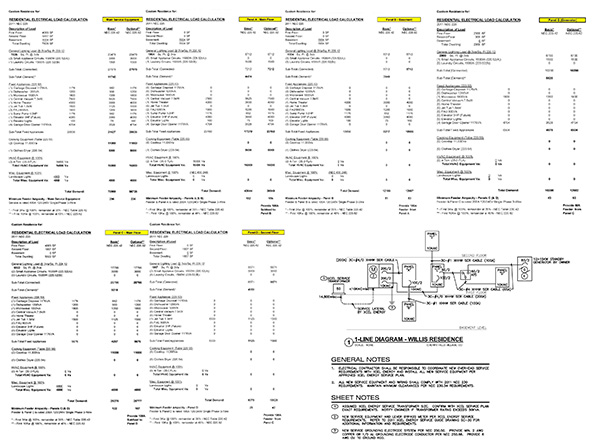 The next step is to determine what you need or want to be operational during an outage.  Some will say "the entire house" and that can certainly be done, but at greater expense, because a generator sized for the entire house load would be significantly more costly (larger) than one that serves only the kitchen, furnace and AC and some general lighting circuits (hallways, bedrooms, and bathrooms) and not the entire house which could include such things as a pool, jacuzzi, shower steam units, etc.  Generally, a generator with a capacity of between 7500 and 12,000 watts is sufficient to operate the most critical items in a typical home.  Larger homes with more items backed up may require a larger unit, but a load evaluation can easily be performed for any specific scenario to determine the proper generator size for your home.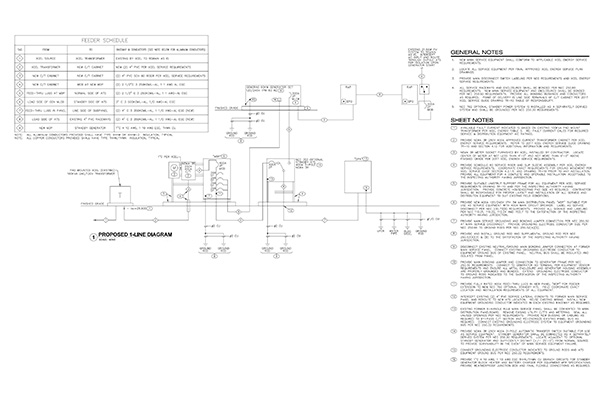 It is relatively easy to isolate the specific branch circuits that are used most in a power outage.  These branch circuits can be removed from the main electrical panel and put into a separate "generator panel" which is served by the automatic or manual transfer switch.  The transfer switch is fed by both the main house (normal) panel and the generator (standby source) and normally is supplied by the utility source.  An automatic transfer switch (ATS) has control wiring that monitors the normal utility power and upon any failure of a set duration (can be variable usually from 1 second or less up to several minutes or more) will automatically send a start signal to the generator.  Most standby generators are capable of starting up and running the connected loads within a minute or less.
Consideration should be given to the location of the generator, ATS, and generator panel to simplify the installation and keep installation costs to a minimum.  Generators should not be located closer than 3 feet to the dwelling or as allowed by the local inspecting authority having jurisdiction.  Generators should also be at least 5 feet from any operable opening (doors/windows) so that generator exhaust issues are avoided.  Additionally, they should be located to avoid bedrooms, living areas, etc. where noise won't be too bothersome.  Of course, your neighbors should also be considered in this calculus as well to avoid any conflicts and undue annoyance if at all possible.  There are typically noise limits and restrictions in most communities that must be complied with.  Generator sets are available with sound-attenuating weatherproof enclosures to limit the sound generated to an acceptable level.  Be sure to verify that any generator set provided complies with the applicable regulations prior to any installation to avoid any costly sound mitigation after the fact.
A standby generator addition project will usually require electrical and plumbing permits and approvals by the local jurisdiction (City or County, etc.) and may also require engineering drawings to document the installation and ensure that all the associated services are adequate and the installation complies with applicable sound limits.  One last technical clarification; a backup power system provided for a residential application is classified by the National Electrical Code (NEC 702) as Optional Standby which has the least restrictive installation requirements and allows the most flexible wiring means and methods as opposed to Emergency (NEC 700) or Legally Required Standby systems (NEC 701) which are generally for commercial facilities and Hospitals and require a more extensive (and expensive) installation.
EVstudio is fully capable of evaluating and designing a standby power system for your home no matter how big or small and we welcome the opportunity should you desire to go down that road in the future. For inquiries, please contact us here.