In a continued effort to try to set client expectations as appropriately as possible at the start of a project, I have embarked on a research project that aggregates real data on new homes recently built. The result is a conceptual pricing tool that can be used in design programs to balance feasibility of overall home size within expected budgets. This data is specific to the Denver/Front Range region of Colorado, that includes homes on the eastern plains as well as mountain homes as far West as Summit County and the Vail Valley.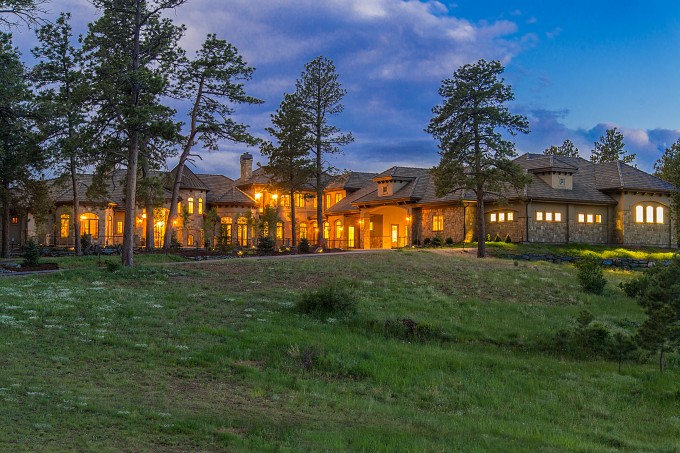 I have polled a large number of area custom single family home contractors that we have worked with in the past and the feedback in the survey represents homes that have been recently built, whether or not EVstudio designed them. The homes in this study are considered typical for a medium-high end custom home and are neither considered over-the-top luxury nor economy homes. We have alternate studies for those classifications but they are not part of the scope of this article. While we are keeping strict confidentiality on all individual responses, the general trends of the information are intended to be made public for general use in qualifying budgets and design programs.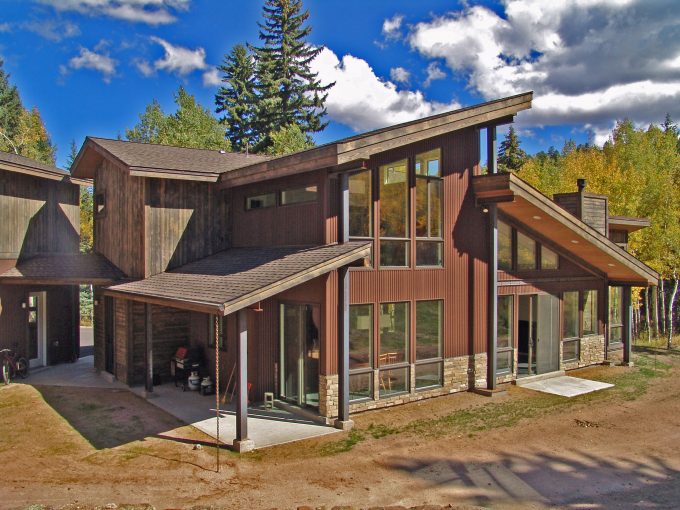 There were three ways to measure square footage in this study. This is important because it is a highly sensitive variable. The first is measuring only finished living space and not accounting for unfinished space or garages. The second is measuring total enclosed space, not including garages. And the third is measuring total enclosed space including garages. When starting a project, make sure you clearly identify how you are measuring space in your program and that you are using a common standard of measurement with your architect and contractor.
These costs are for the construction of the finished home itself with all accessory structure (decks, covered porches, etc). It DOES NOT include land costs, site development costs, soft costs or finance costs. It does include all interior finishes, however does not include furnishings, art or interior decorating for the home.
Here are the results:
TOTAL FINISHED SQUARE FOOTAGE:
Low: $150 per Sq.Ft. / High: $275 per Sq.Ft. / Average: $235 per Sq.Ft. / Median: $230 per Sq.Ft.
TOTAL ENCLOSED SQUARE FOOTAGE NOT INCLUDING GARAGE:
Low: $150 per Sq.Ft. / High: $230 per Sq.Ft. / Average: $195 per Sq.Ft. / Median: $185 per Sq.Ft.
TOTAL ENCLOSED SQUARE FOOTAGE INCLUDING GARAGE:
Low: $125 per Sq.Ft. / High: $195 per Sq.Ft. / Average: $165 per Sq.Ft. / Median: $155 per Sq.Ft.
The breakdown of these costs by percentage of construction component is shown below. This is a generalized model based on the data, as each project can vary significantly in one or more categories. Only until a Schematic Design is developed can line-item budgeting further inform actual costs and breakdowns for the project.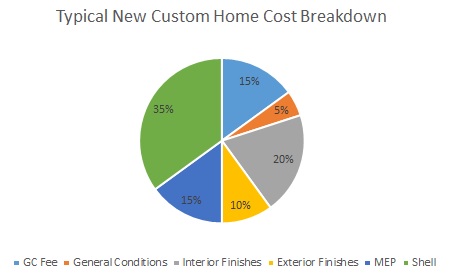 Please note that these are both regional costs as well as time indexed to a construction period between late 2014 and late 2015. Many variables will affect construction cost, including but not limited to location, site logistics, fluctuations in the labor and supplier markets, financial conditions of the market, construction type, design complexity/simplicity, level of finish, procurement method and a host of other factors. This information is provided to be used as a general guide in developing an initial conceptual budget intended to inform a design program and should not under any circumstances be used as a bid for actual cost for any specific project. The study did provide a much higher level of granularity for several of these variables, though that is not the scope of this article.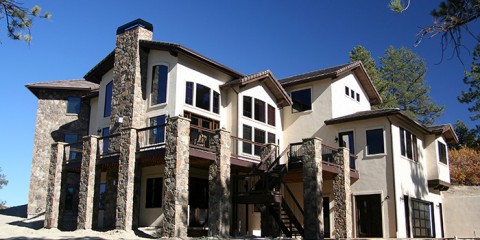 EVstudio has deep experience in the design of hundreds of homes across the US in a wide array of styles. We understand the importance of using real research data in order to validate construction budgets, which is often the #1 priority in a design program. If you are considering building a new home, and would like to work with a creative team of award-winning architects that have the support of a world-class in-house engineering team and the practicality to understand the importance of your budget with the tools and expertise to back it up, please contact us today for a free initial consultation. We would love to work with you on your dream home and help it become a reality.