At the beginning of the summer in 2013, EVstudio was asked to provide structural framing and foundation plans for a Garden Apartment community in Spearfish, South Dakota.
This community consists of five building types including two walkout scenarios. All foundations are Ribbed Slab-On-Grade foundations with one to two additional floors of wood framing above. The Floor Framing is 18" deep floor trusses with a layer of 1 1/2" gyp-crete topping. All unit decks are designed with 2x framing. The roof framing is Pre-Engineered wood trusses. With no steel beams or columns necessary, cost of production was held to a minimum.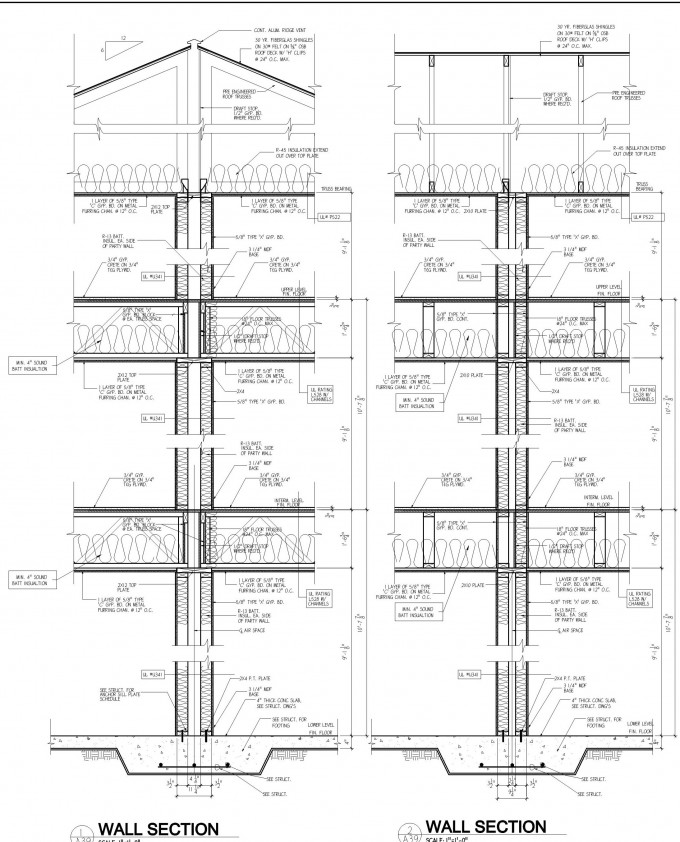 After many "Value Engineering" hours spent, all buildings were designed to perform well and be economical to create client satisfaction. I believe EVstudio will continue its successful design throughout the Dakotas.