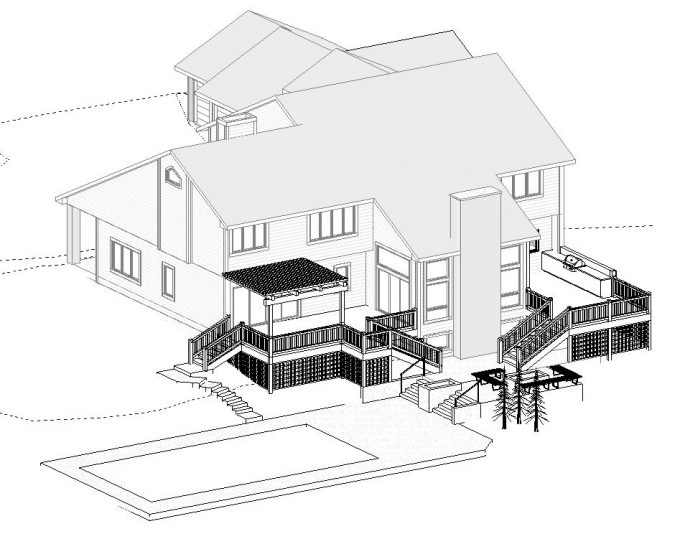 We had the distinct pleasure to work with a repeat client for a remodel and addition to their newly purchased mountain residence in Evergreen, CO. The design caught the attention of the well-known custom home and remodel website Houzz.com, see the Houzz article here, Kitchen of the Week: A Renovation Full of Rugged Colorado Spirit.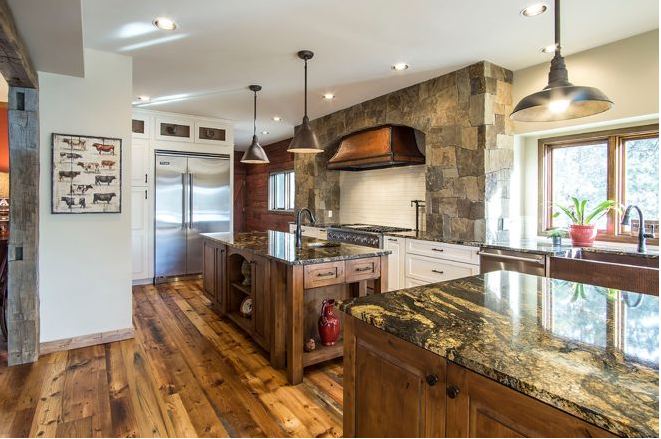 The overall project was phased in two scopes of work, one interior and one exterior. As the Houzz article notes, the first of which was an interior remodel of the home's kitchen and back hall area to make better use of the space and provide updated appliances, finishes and custom features the new owners wanted. The second phase of the project was a rear addition to the garage to provide a workshop, and also exterior remodel and additions to provide more outdoor living space and increase the existing functionality. We expanded onto an existing deck, extended some patio area with a fire pit to connect with their existing pool and replace another deck area featuring a pergola to provide some needed solar relief to a southern exposed bedroom.
Luke Mann of Rangeline Homes was the General Contractor, has a great body of experience and was a pleasure to work with.
EVstudio can provide and tailor a vast range of design goals into one or a set of phased scopes of work so let us know what we can do to make your dreams come true be it new construction or for existing structures.