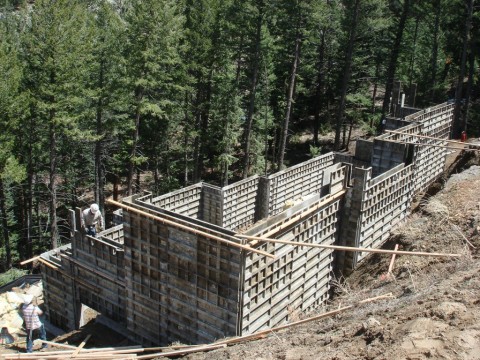 Many people are searching the internet and purchasing home plans online.  While these plans won't be custom tailored to fit your exact needs, many people find they are close enough.
However, there is one very important thing to keep in mind when purchasing these plans, the foundation and possibly framing must be designed by a structural engineer licensed in that state.
I've worked with many clients that have purchased plans online and then unfortunately find out they can't get a permit.  For many building departments you must have a soils report stamped by a geotechnical engineer and a set of foundation and framing plans stamped by a structural engineer.  Without these plans the building department will not release a permit to build.  Of course, all building departments vary on their requirements, so contact yours BEFORE you purchase plans online.  I highly recommend speaking with an architect as well before purchasing the online plans.  You may find out that you will get more for your money when working with someone that understands your needs.
But if you have already purchased plans off the internet and in need of an engineer to design your foundation and possibly verify or design the framing plans EVstudio will be happy to help.  We are experts in residential design and have designed all types of foundation systems.   We also work with many builders that are familiar with many of the plan providers found online.