One type of site wall system that is very common in Europe, and only beginning to gain popular acceptance in the US is a Gabion Wall System. Essentially, a Gabion wall is a wire cage that is formed to contain loose rocks as a mass. These cages can be stacked to form taller walls, and the engineering behind using them as retaining walls is no different than any other mass walls like boulder walls where the sheer weight of the wall, and it's thickness provide a resulting force that resists the applied overturning moment.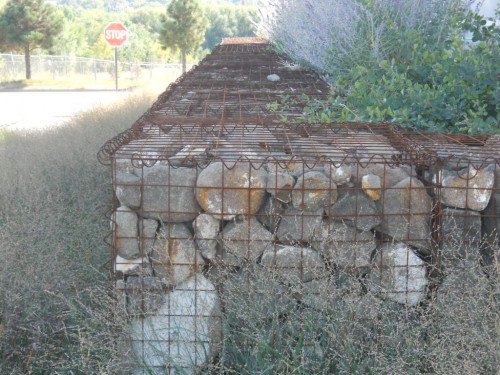 In addition to the utilitarian effects of a functioning retaining wall, Gabion walls also result in a unique aesthetic of wire and stone. This effect can prove to be quite striking as a landscape element where perhaps the need for retaining earth is not the primary goal. In fact, there are works of art that involve the containment of loose stones within a wire mesh.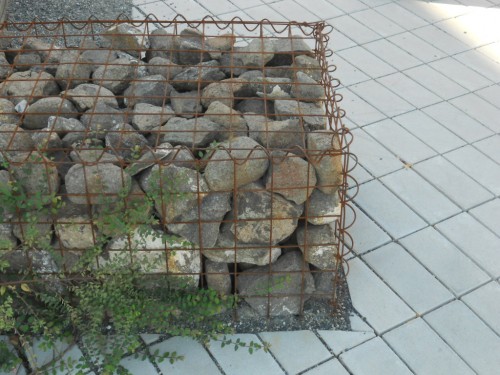 There are many options for the cages from raw steel that will rust (as shown above), to pvc coated wire cages in a variety of colors, or galvanized or stainless steel cages that do not rust. The latter are used more in taller retaining wall applications where the rusting of the cage wires could compromise the cage's ability to contain the stones.