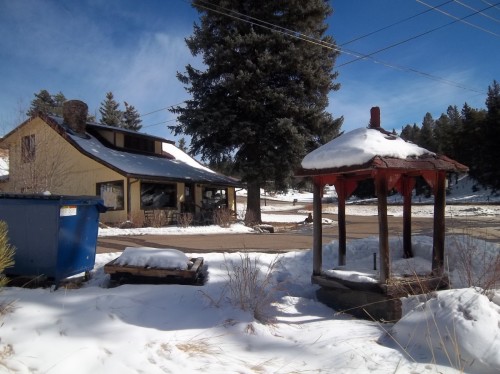 A Historic Structure Assessment is one of the most common first steps in a historic preservation project. The process involves the documentation of the construction history and current physical condition of the historic property. The assessment is usually undertaken after the building or property has been identified as historically significant and recognized through local landmarking or through state or national historic places registers. In most cases, the Historic Structure Assessment will become the basis for the overall Preservation Plan for the property including all phases such as stabilization, restoration, or rehabilitation and on into operations and maintenance.
Historic Structure Assessments typically involve the services of an architect and their consultants (such as structural engineers and historic preservation specialists) who are qualified to professionally examine and assess all of the components of an entire historic building, structure, or site. The project team will examine the historic property and produce a report of findings that should include technical information, photographs, illustrations, and drawings that accurately and thoroughly document the physical conditions at the time of the Assessment. The Scope of Work for a Historic Structure Assessment typically includes the following:
Historical information about the property (including complete construction history)
Examination and assessment of all structural components (foundation, framing, roofing, etc.)
Examination and assessment of all building systems (mechanical, electrical, envelope, etc.)
Examination and assessment of all interior and exterior finishes, historic materials & hazardous materials.
Assessment of compliance with local ordinances, zoning code, building code, and Americans with Disabilities Act (ADA) accessibility.
In Colorado, a Historic Structure Assessment is a mandatory part of the process of applying for grant funding from the State Historic Fund. The State Historic Fund, however, offers non-competitive grants of up to $10,000 ($15,000 under special circumstances) on an as-needed basis for hiring the necessary professionals and completing Historic Structure Assessments.
EV Studio includes all of the expertise and disciplines required to complete a Historic Structure Assessment. Our interdisciplinary team includes experts from all of the design disciplines including architecture, engineering, historic preservation, planning, and more. We are able to use our integrated approach to complete all projects with a level of efficiency, accuracy, innovation, and thoroughness that makes all of our projects a success. In addition, we are passionate about our cultural resources and are very experienced with all of the phases of historic preservation projects from initial landmarking and register nomination, through grant applications and Historic Structure Assessments and on into Preservation Planning and implementation. Feel free to contact us for a free initial consultation about your historic property!