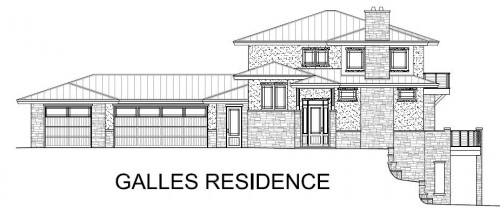 One of our current residential projects is ready to be submitted for a building permit. The home owners, Eric and Kristen Galles began working with us on the design of their home and barn  in September, 2009. Located near Golden, Colorado they were inspired by the Prairie Architectural Style.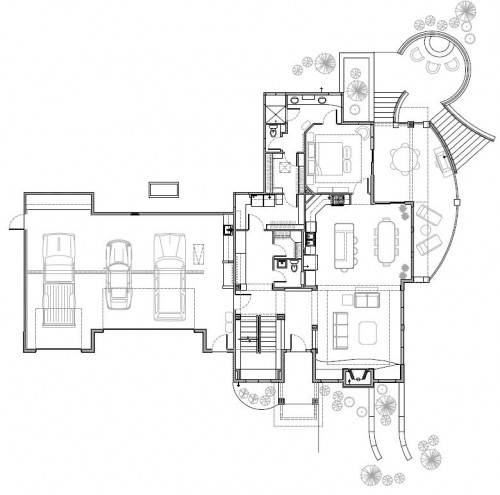 The building site lends itself well to prarie. Although the topography is unlike flat prairie land, it features sweeping views and is not heavily wooded. In addition to the design of the home, they commissioned us to design an equestrian barn for  a couple horses. Our in house civil engineers have created a full set of civil plans necessary for establishing a new driveway and will include all pertinent information that Jefferson County will need regarding proper access to the site and how the structures themselves will impact the property. The builder for the project is Kevin Costenaro of The Augusta Group out of Golden. Kevin has been a pleasure to work with and has experience in building residences in various styles and complexities and in locations in both the Denver metro area and other areas of Colorado.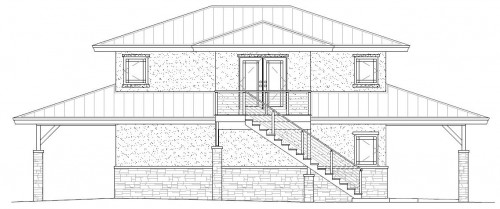 The Galles' and the project architect, Dean Dalvit, agreed early on that the home needs to reflect an energy efficient approach to the design and features.The three story home will feature radiant floor heat and a passive solar design and orientation. Because the Galles' are avid readers they will have a reading loft and each will have a study of their own. The great room, open above to the second story reading loft, features a grand fireplace and will be the central space for the families activities connected to both the kitchen and foyer. They will also enjoy use of an exercise room, a partially covered deck, and an exterior terrace with a fire pit for summer get togethers with family and friends. The barn will shelter their horses and outside recreational toys and will feature an upper level guest suite.