Mentorship is a key part of how we work at EVstudio. Day-to-day, our engineers inherently work best as teams. We have a very open office, which encourages organically asking each other questions and collaborating on problems. Sometimes a little more specific guidance might be needed, and that's where someone in a mentorship role can step in. All junior engineers have a Professional Engineer to go to with any questions or guidance needs.
Here are EVstudio, our mentorship opportunities go beyond just engineers mentoring other engineers. Because we have architecture and engineering within the same umbrella, there is also a lot of cross-discipline learning. There aren't a lot of firms where a junior engineer can sit down with a senior architect and talk through an architectural plan, or vice-versa. This collaboration is at the heart of what EVstudio does differently.
When you can pop over to someone's desk or office, it's a lot easier to dig deeper. You can ask why a certain design decision was made, ask for a detail to illustrate design intent, or to just ask the "stupid questions". When you might have to call someone from a completely different firm to ask the same questions, that can feel too awkward. It improves the process for everyone when those "stupid questions" are asked without hesitation. That's how coordination is improved and fewer mistakes are made.
Leading by Example
I enjoy that EVstudio has "people-y" architects and engineers. I'm lucky to get along well with EVstudio's leadership. I've been able to step up as a mentor because I received good mentorship myself. The relationship I have with my supervisors allowed me to really feel comfortable getting career advice about how I want to grow in this industry. That's a large part of why I stayed with EVstudio since graduating from college almost a decade ago – a rare and telling occurrence these days. They've been open to listening to me and directing me on how to accomplish my goals.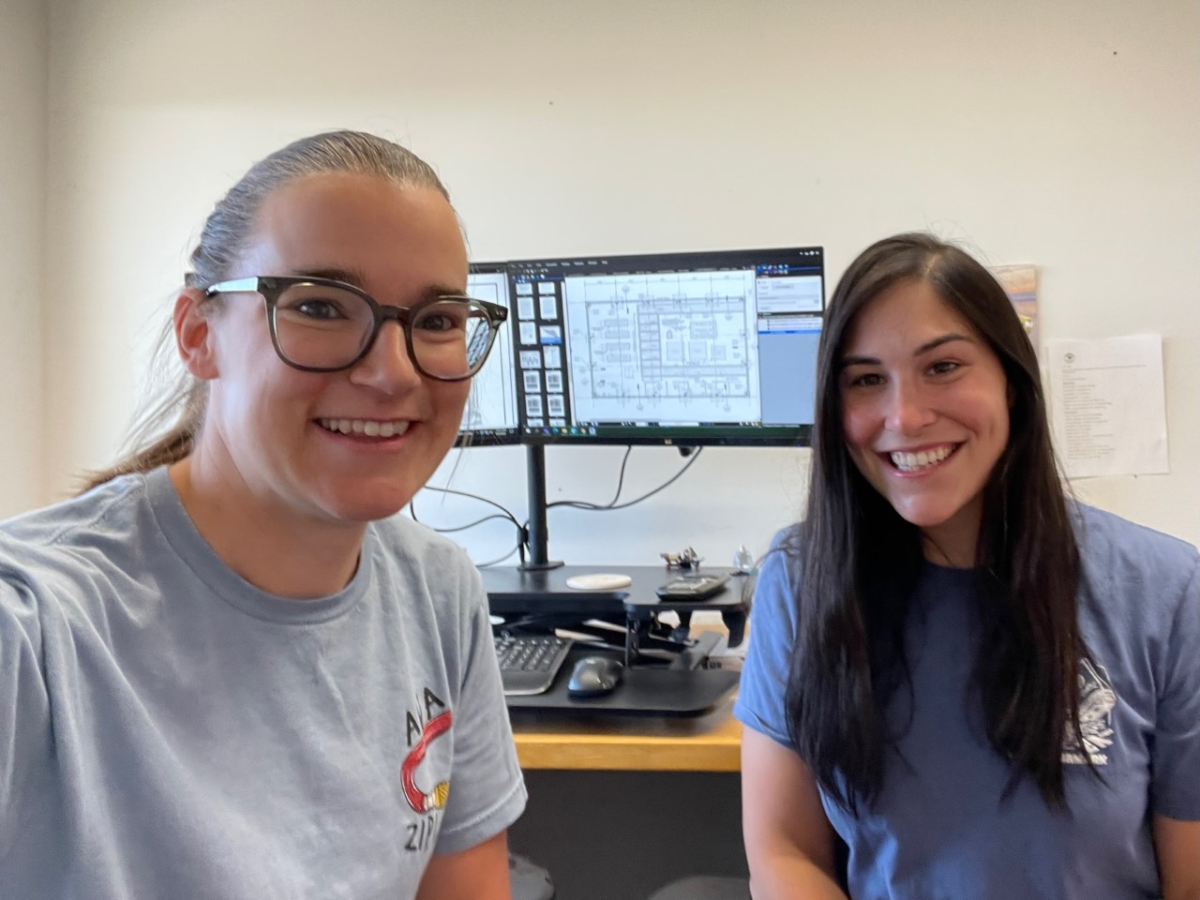 Allison Stephens, a junior engineer, is one of my mentees right now. She's on the commercial structural engineering team with me. Allison comes from a background of focusing on smaller scale components for designs for warehouses and factories, like mezzanines and catwalks. She's been with EVstudio for less than a year. We've worked together on building her skills in overall building design, Revit modeling, and detailing projects. It's a lot of fun to help a junior engineer expand her skills, and to fill a similar role for her that my supervisors filled for me.
EVstudio University
In the spirit of sharing experience, "EVU", or EVstudio University, is starting a series focused on cross-discipline education: architects learning from engineers and vice-versa. I'll be teaching structural engineering basics to the MEP and civil engineers and architects.  This helps all of our design professionals learn about aspects of design outside of their own background. That aides in coordination and producing better plans for our clients.  If a mechanical engineer knows how to identify a beam on a structural plan, they better understand how to route ducts around it.  If a structural engineers knows how to identify a fire barrier on an architectural plan, they better understand how to detail the framing accordingly.
Outside of technical/job training learning, EVstudio also fosters a more traditional mentorship program. Chenille, our awesome HR lead, pairs people with someone other than direct supervisors for more organic mentorships. That helps junior staff with goals, career path direction, and any other professional or personal assistance they might need. This program makes a huge difference on what kind of workplace EVstudio is for everyone. I'm happy to be a part of it.