I received a copy of a bill that the Denver City Council is looking at. It is proposing a moratorium on the permitting of multi-family and duplex structures in a section of North West Denver starting on January 1, 2010.
My analysis is that certain vocal neighborhood groups are concerned about people continuing to build multi-family dwellings on lots that will be downzoned to single family in the new code.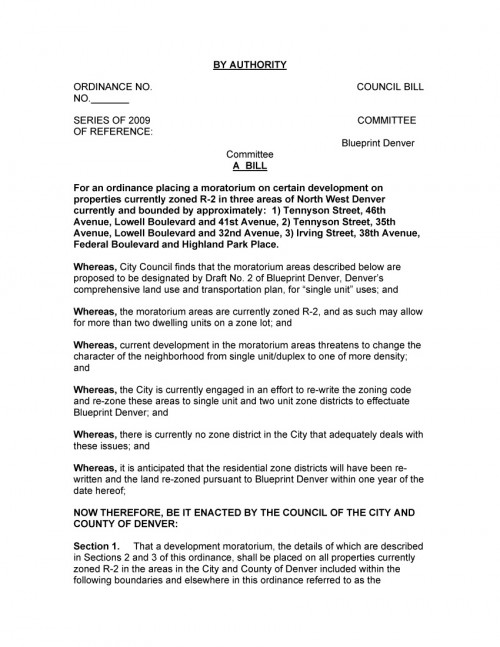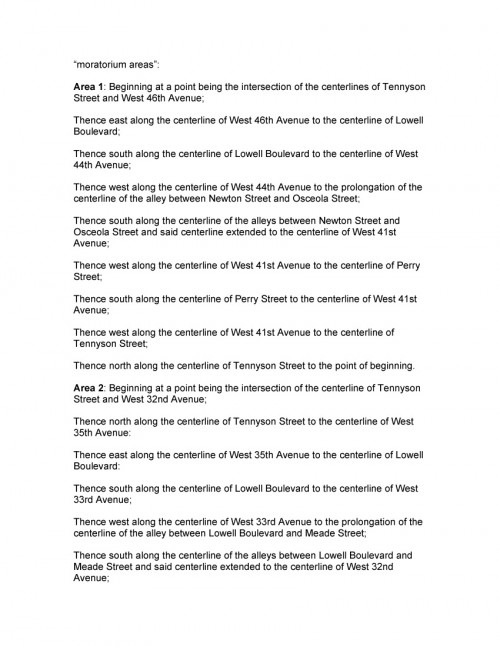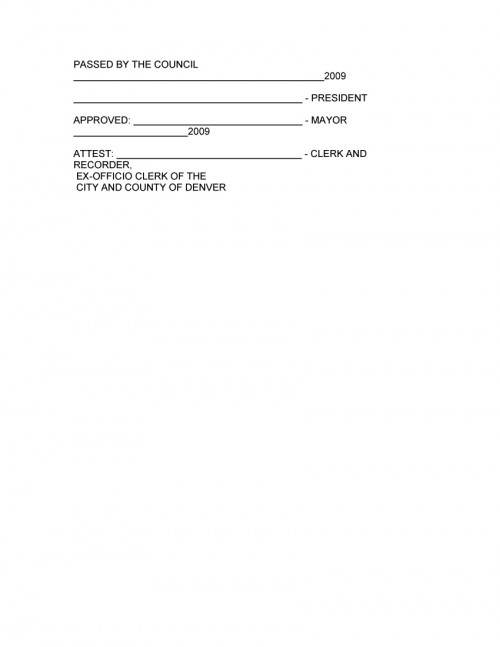 It is my personal opinion that downzoning is a mistake and this proposal is just trying to rush the downzoning rather than wait for the new zoning code. The downzoning infringes on personal property rights (cutting property values) and isn't good planning for a city that has a growing population. It pushes development to the suburbs and creates unnecessary urban sprawl.
Unfortunately it seems to be a race to the downzoning, one of our clients just got their duplex into the building department for a lot that will be downzoned. They had to rush to preserve their rights. If you're in an area bound to be downzoned, there is very little time left to get your drawings complete.
Another opinion piece also just came across my email.