This luxurious custom single family home was designed for the in Hawks Nest on a parcel of 10.60 acres (contracted by Dreamweaver Homes of Evergreen, CO). The proposed positioning of the residence on the lot highlights the dramatic panoramic views of Mt. Evans and Upper Bear Creek valley.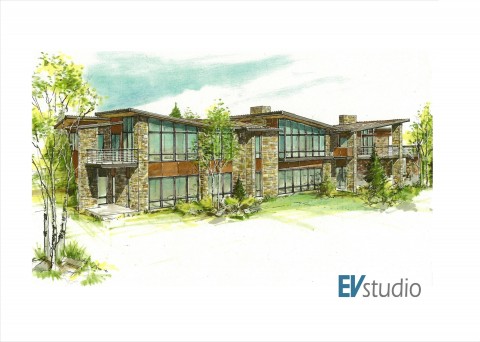 This sprawling plan offers both the comforts of small cozy settings (with multiple private decks/patios and hearth sitting), as well as expansive gathering spaces, giving inhabitants (and guests alike) the splendor and livability of true Colorado living.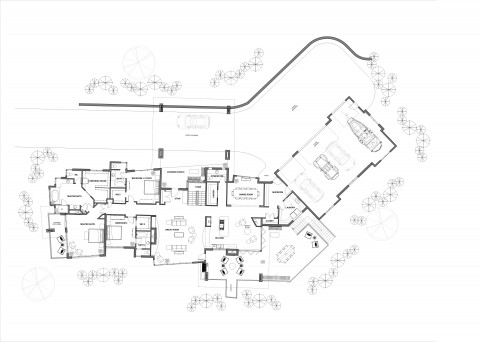 Every bedroom provides guests with their own private space complete with full bath and walk-in closet. The commodious exterior living space provides an outdoor kitchen with built-in grill and it is topped off with an extraordinary cantilevered lookout; the perfect spot for taking in the serene mountain-scapes.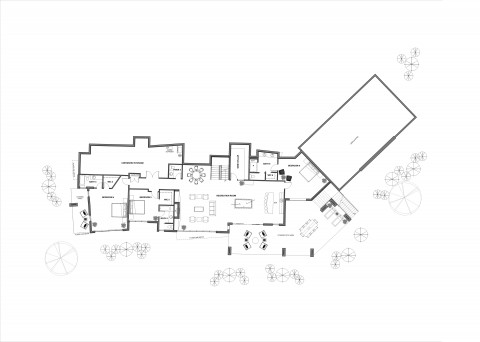 Helping to nestle this house into its surroundings, the material selection of stone and decorative metal panels lends itself to embrace the landscape of the region.
While full construction documents have not yet been completed for this design, this and other beautiful sites are available at Dreamweaver Homes (for viewing – http://dreamweaverhomes.net/). This design is just one example of the style and consideration that await you when working with EVstudio to craft your dream home. Create YOUR escape!
Once this property (or any other) has been selected, EVstudio welcomes the opportunity to work with the new residents to provide them with the very best, through the smooth execution of architectural, structural, and civil engineering services.