Our design for the Acapulco Mexican Restaurant at Colfax and Yosemite in Denver is about to begin the permit process.
Read More »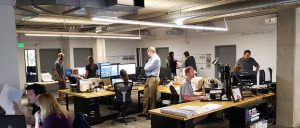 We've recently signed up a couple of great new projects that we're very excited about. The first is a highly
Read More »
EVstudio is a full-service in-house design firm specializing in architecture, engineering, planning, and other design services for commercial and residential projects.
Contact EVstudio
Interested in learning more?