The fruitful partnership between EVstudio and Fading West has created two modern, modular buildings for the mountain community of Breckenridge,
Read More »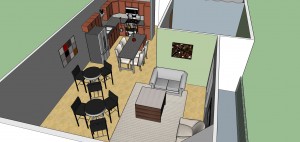 I was asked to create some renderings for our client's space at SXSW for marketing purposes. They already had the
Read More »
Chris Craver's entry was a runner up in the "Design Your Dwelling" competition by Dwell Magazine and Google Sketchup. The
Read More »
EVstudio is a full-service in-house design firm specializing in architecture, engineering, planning, and other design services for commercial and residential projects.
Contact EVstudio
Interested in learning more?