During school the majority of us learning to do every thing with a pencil and paper. While we are still exposed to programs like Microsoft Excel, we don't fully see these programs until we hit the real world.
Whether or not you use paper or if you like to do things electronically, Bluebeam is an extremely powerful software.
One of the most important tools I utilize is the overlay feature, which allows me to track loads or distinguish changes in out dated Architectural plans.
The first thing to do is have a set of Architectural plans and save a set for yourself.
The next thing to do is select all sheets on the left panel and right click and go to extract all (make sure to check extract as separate files in the next screen)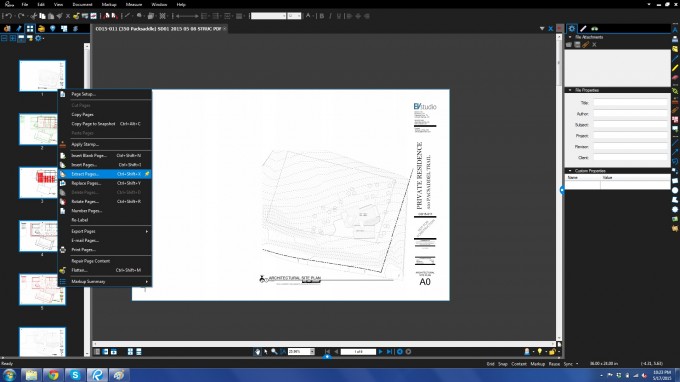 This step is important so you have separate sheets to layer in to your PDF.
Once that is done you can start the overlaying process.
The next step is to go to Document, then go to the comparison tabs and go down to Overlay pages.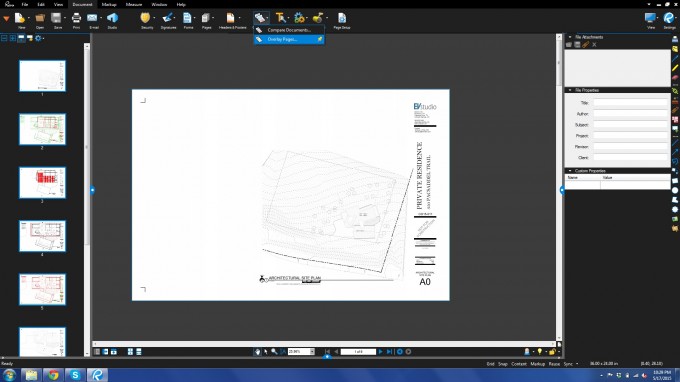 Once you do that you'll get the option to pick the file you want to overlay, which is why it was important to exact each sheet separate.
Once you pick you're extracted sheet, you'll get a screen like below. On this screen you can edit things such as colors and which page you want to overlay the sheet on. You can also pick 3 points on each sheet to make sure it lines up exact. This can be done by selecting "align points" on the screen below.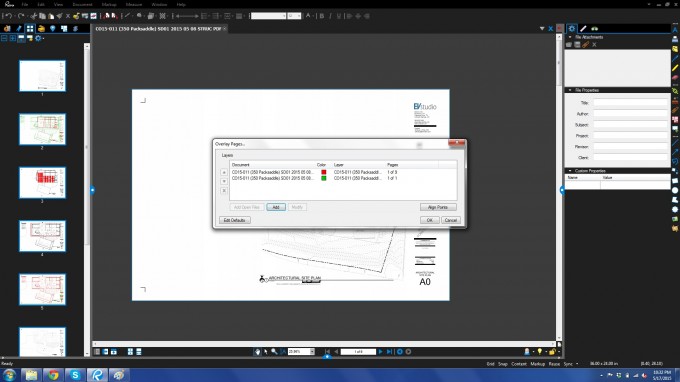 On the picture below you can see where the points are number 1 & 2. You can select up to 3 points to ensure things line up.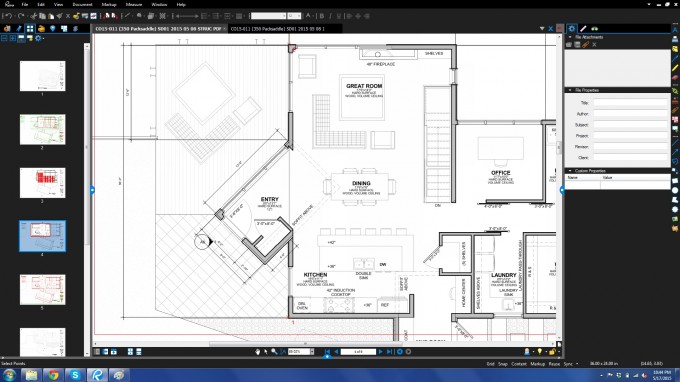 So for example you can overlay your first floor on to the basement, the first floor over the second floor, or add the roof lines to the top floor. Below is a picture of an overlay with the top floor and the roof. The top floor is outlined in red and the roof lines are in green.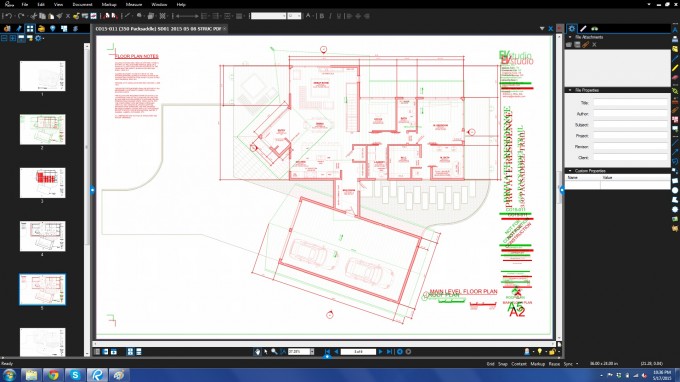 So now you'll have the roof lines laid out over the top floor to help with tracking things such as girder trusses or to help with any inconsistencies that might come up. This is also helpful if you overlay floor plans so you can track things such as a post above, bearing walls, beams or girder trusses. This helps ensure you pick up anything such as blocking below a bearing wall, or if you need posts or beams coming from huge loads above.
The best thing about doing this electronically is you should always have access to it. You don't have to worry about misplacing hard prints. Once you get used to setting things up this way it only takes a minute to set up.