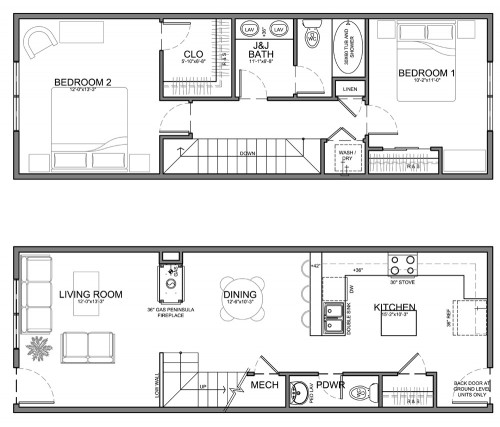 Typically residential units are 20′ wide or wider but on occasion we design units that are much narrower. The example above is only 13′ wide (4 meters) with a total living area of 1,200 square feet or about 120 square meters. This is a townhome unit and would be bordered by other units on both sides. With a comfortable size room being at least 10 feet (3 meters) wide this configuration leads to four rooms that can have windows. Typically that means the living room, kitchen/dining and two bedrooms. This unit is set up with a shared upstairs bathroom that would work better if the second bedroom was primarily used as an office.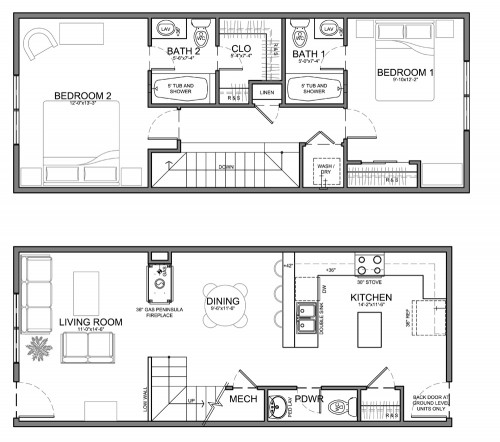 This unit is about the same size but slightly wider and less deep. It has two bathrooms upstairs and is slightly more efficent.
The difficulty with these small units is that the stair is not terribly efficient, it takes up a lot of space per unit. This client wanted townhome type condo units but if we had been able to use two common area stairs and 1,200 square foot flat units we would have had more options in the unit plans. A townhome unit also tends to necessitate an additional powder room per unit to avoid having guests using the upstairs bathrooms.
The narrowest that you can make a room in the International Building Code is 7′ which provides a minimum unit width but a unit that narrow would be very hard to make inviting.