The Origin Story
It all started during the first Industrial Revolution in England between 1760 and 1830.  As machinery was being developed to produce certain products, it created the need to build factories and warehouses. The machinery that needed to be accommodated could sometimes be as big as a train car so large, wide-open spaces were key to maximizing the efficiency of these new buildings. There was no need for 'pretty' finishes inside which led to a design aesthetic of exposed building materials and bare concrete floors.  Lighting the factory floor was challenging so structures were built to incorporate as much natural light as possible.  Advancements in building materials like steel and stronger concrete helped transform industrial buildings into safer and more efficient spaces for its workers.  The aesthetic remained simple thus further defining the look and feel of 'Industrial Design'.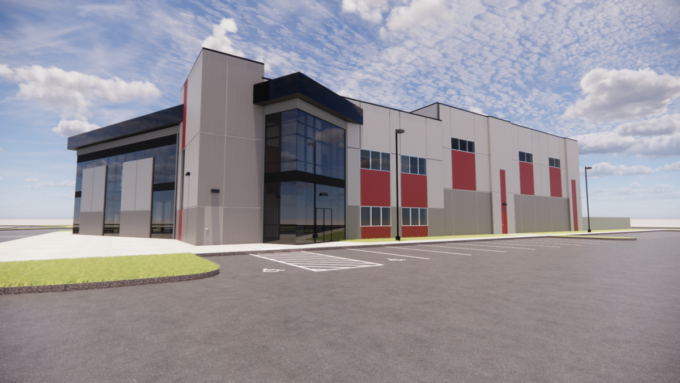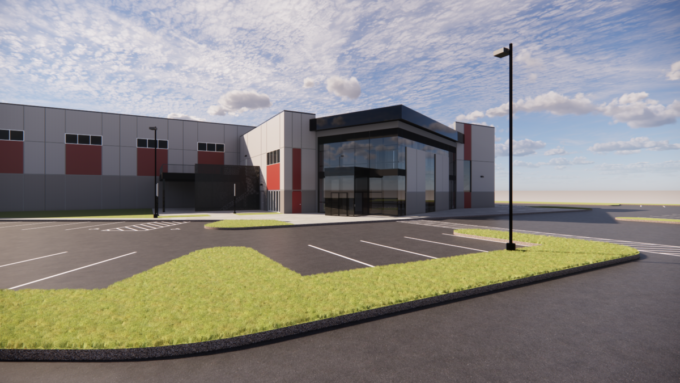 (New office/warehouse space fitting the simpler "Industrial Design" look and feel)
The Shift
As industrial shifts started to occur in the US and Europe by the mid-20th century, the prospect of building new and more technologically advanced factories fell by the wayside.  Instead, this created an opportunity to start a new industrial revolution.  Starting in the 1960s, old, abandoned, and run-down factories and warehouses were becoming part of new adaptive reuse projects bringing new life into old industrial buildings while preserving the history and aesthetics associated with industrial design.  Exposed brick walls, open ceilings, exposed ductwork, wide-open spaces, concrete floors, and metal grid windows became the icons of industrial design.  Developments in technology have enhanced the industrial skeleton with energy-efficient windows, air conditioning, and even solar panels to power the buildings.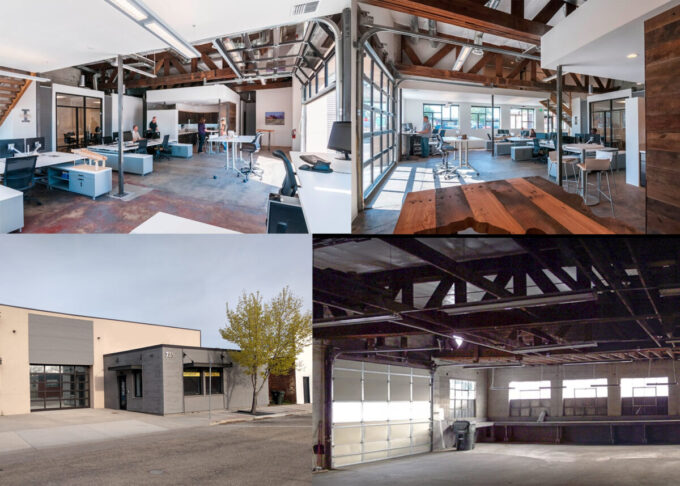 The Outlook 
Today, 'Industrial Design' means many things: it's an aesthetic, a building type, a new product, a factory, a warehouse, and a style.  At EVstudio we recognize all types of industrial design such as our office in Meridian, a whiskey bar around the corner, or a new office/warehouse building down the street.  Whether we are designing a new office space, a warehouse flex building or a new restaurant concept in a re-purposed industrial building, our team has the vision to revolutionize your industrial project.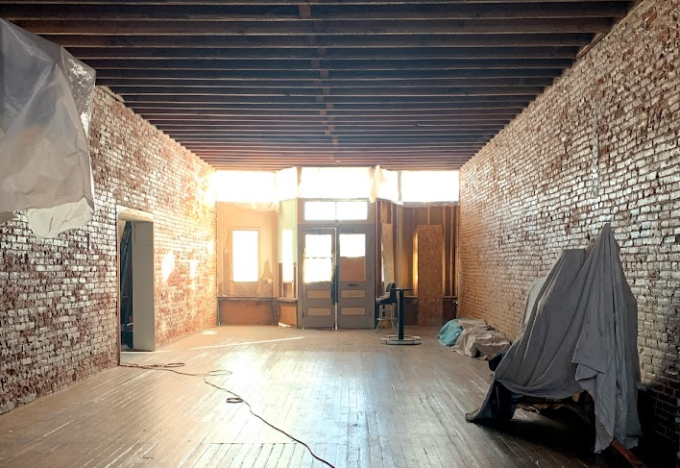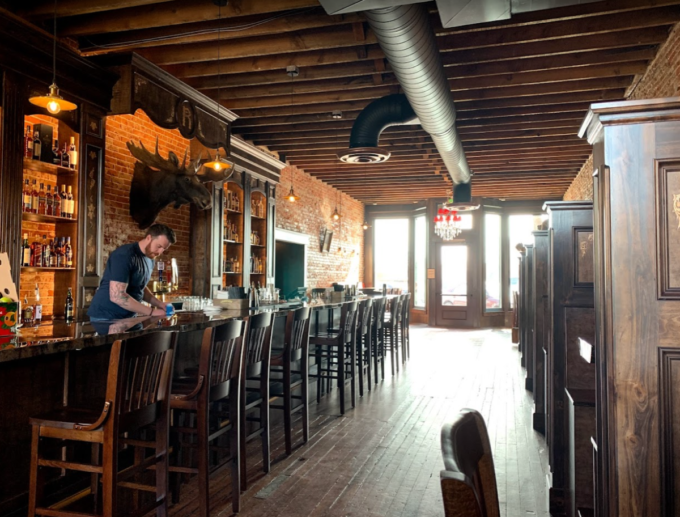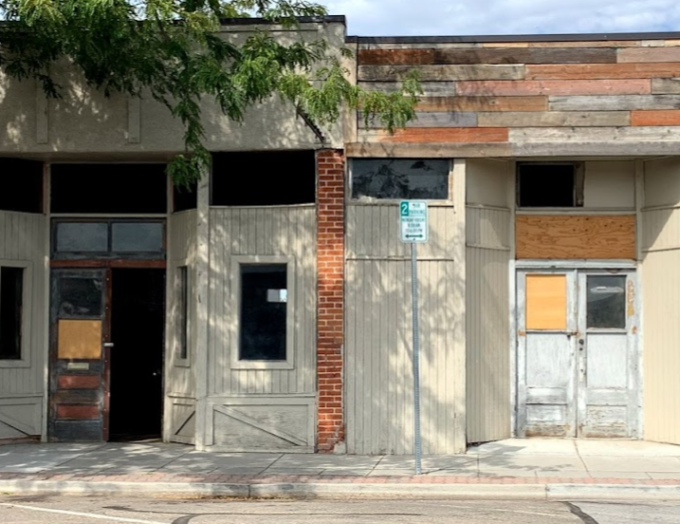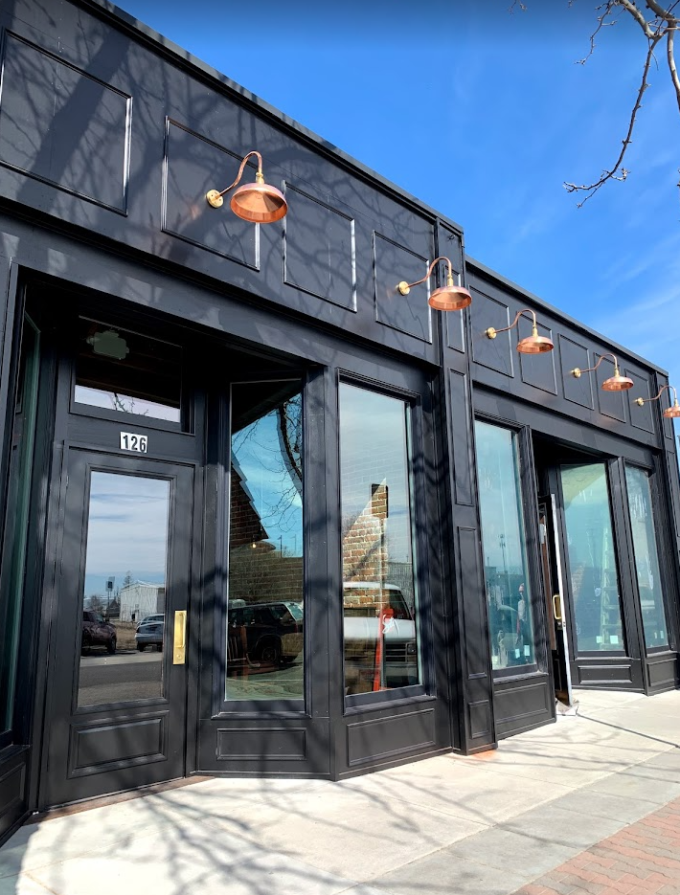 (The Roosevelt: A Meridian whiskey bar transformed (Left: Previous; Right: New and renovated)

Follow this link to see our portfolio of industrial projects.