This weekend I was able to visit and photograph a house that I designed in Genesee. The house was completed in December, so it was fun to see the house after the owners had occupied it.
The house is approximately 4,500 Square Feet (3,500 finished) and is situated on a very steep lot. The back side of the house, next to the garage, is mostly buried into the slope and the Master bedroom balcony is perched at the edge of a cliff as there was 30 feet of difference in elevation between the two most opposite corners of the house.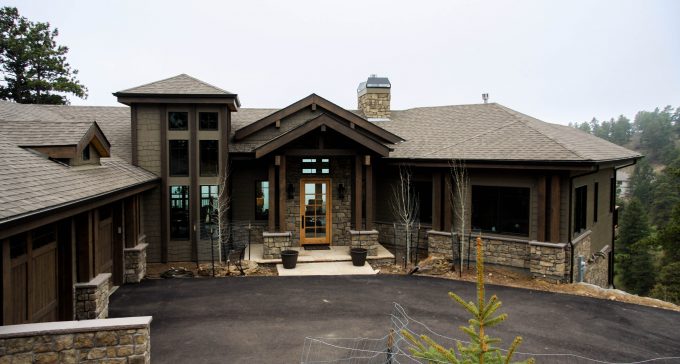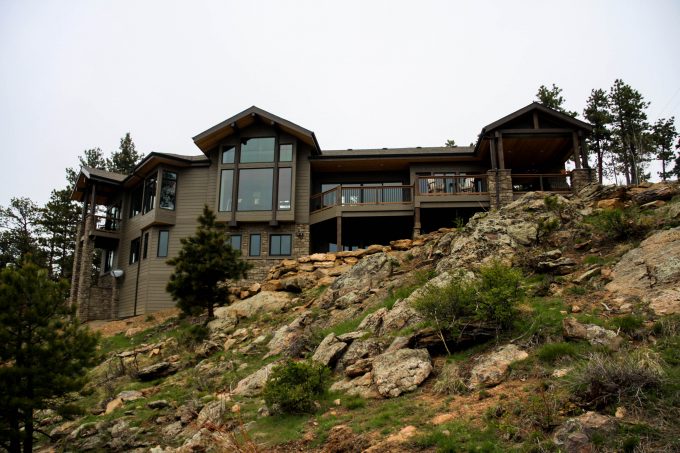 Combining elements from "mountain lodge" and more modern styles lends to a feeling that you are walking into a very up-scale mountain resort and that theme continues throughout the home.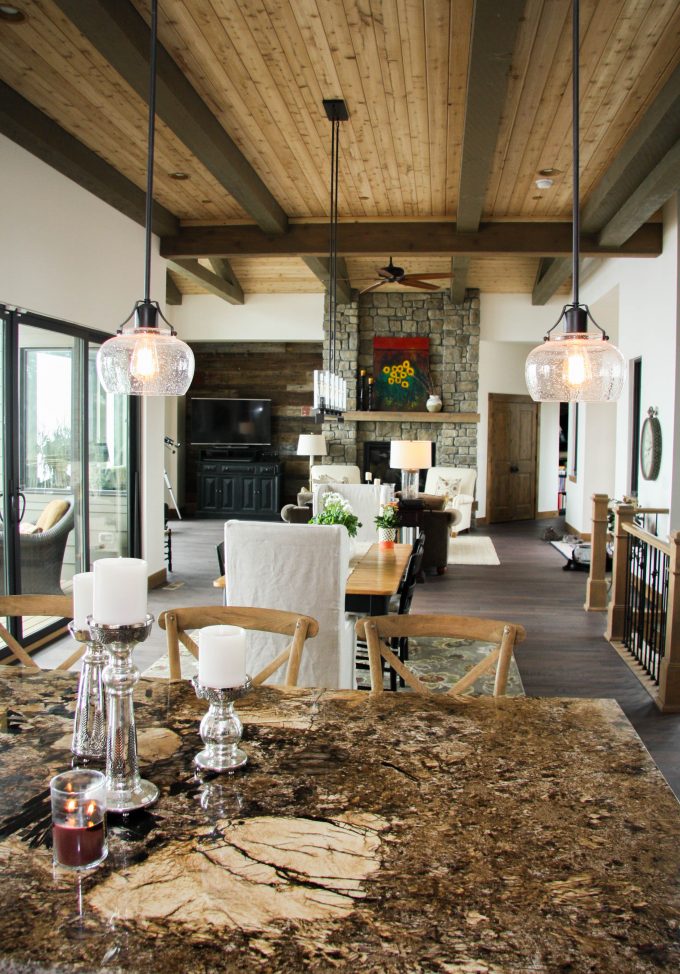 While designing the house, I oriented the plans to capitalize on the amazing views (which, unfortunately, were concealed by heavy fog this weekend) from every room in the house that would be regularly occupied; hallways, storage areas, powder rooms, laundry, and the garage were the only areas with a decreased view. On a day with much less fog, you can see all the way to Pike's Peak which is visible 60 miles to the south.
The owners have a very active outdoor lifestyle and the house opens up to the outside to blur the boundary between feeling like you are inside and outside at almost every opportunity. A covered outdoor living space complete with a fireplace allows you to have many of the same living room amenities outside as you would have inside.
The owners frequently open up the double slider doors between the dining area and the deck/outdoor living space to achieve the feeling that you are sitting down to eat at the top of a mountain.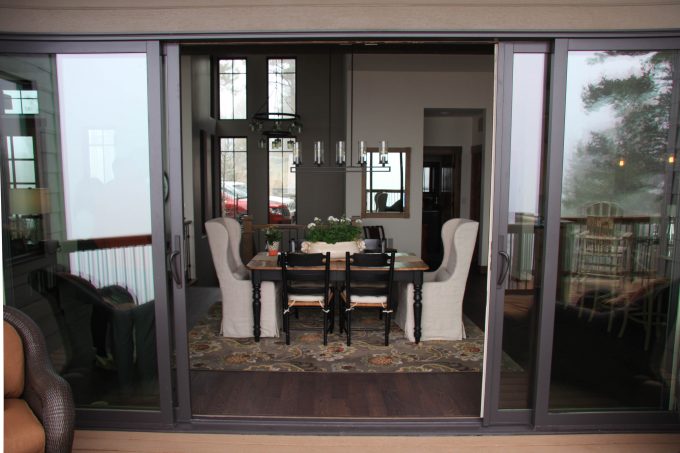 Opening the door to the private balcony at the master suite also gives you the feeling that you are actually living outside. With the uninhibited southern exposure, careful attention was given to overhangs around the house to provide appropriate day lighting control and shading.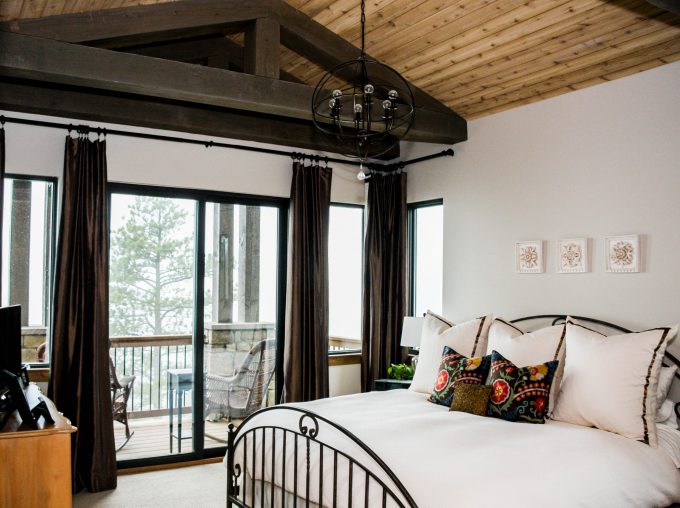 A cantilevered portion of the master bathroom gives you the sense that you are floating in the clouds while you soak in the free-standing tub.
This project produced a number of new challenges for me and I worked with the team here at EVstudio to develop some special details that we have used on additional projects since the design of this house.  I didn't want a foundation ledge to show at the stair landing and so we created a new detail which allowed the framer to build the entire stair tower wall as one uninterrupted surface, providing a very clean and modern look for the stairs.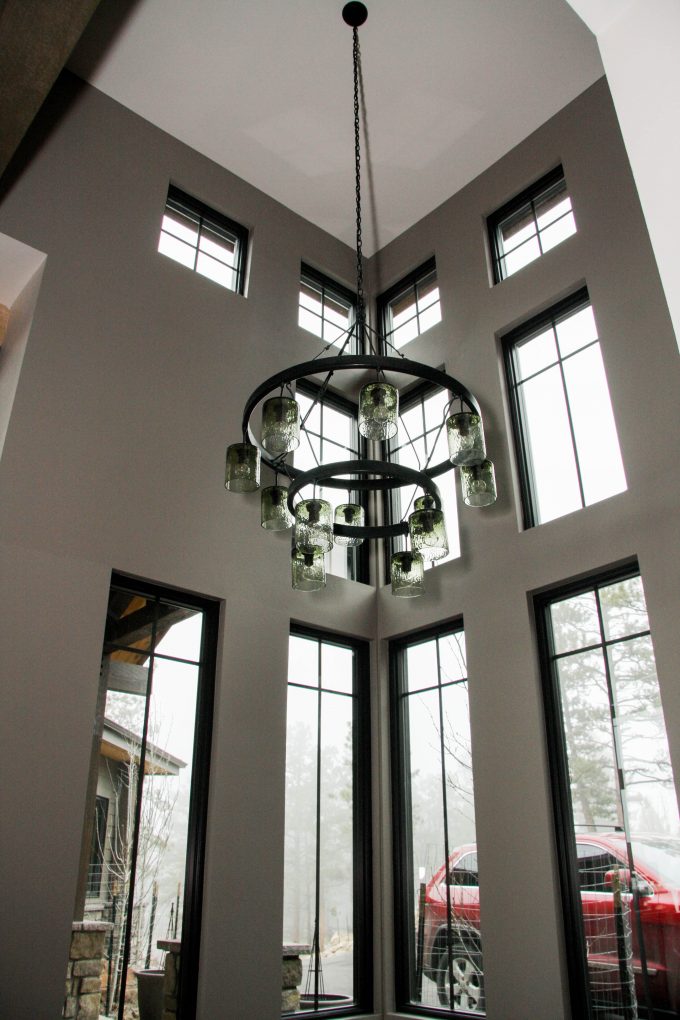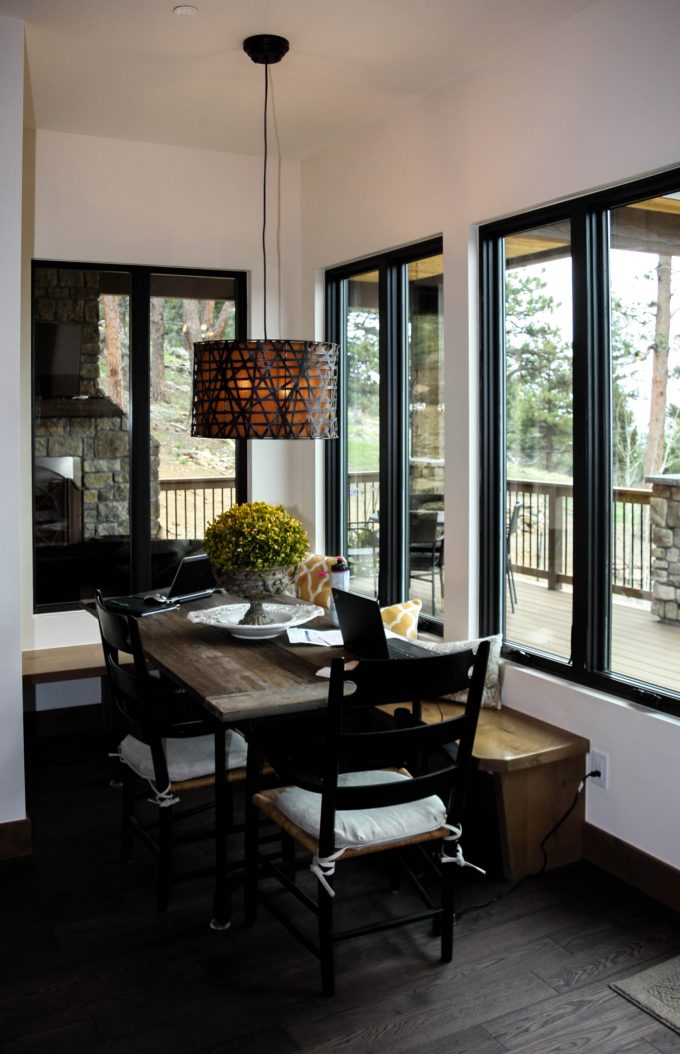 I will be going back to re-shoot photos on a day with better weather, so stay tuned for more pictures of this project!
To see some of the previous posts about the project while it was under construction, please visit the following links:
Foundation: Killer Views Lead to Killer Foundation Steps by Alex Knuth
Framing: Genesee Residence Construction Update by Bill Myhren