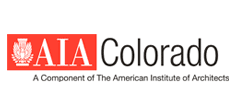 AIA Colorado helped develop new rules this past year with the Colorado State Board of Licensure for Architects, Professional Engineers and Land Surveyors, that go into effect January 1, 2011.
The rule changes will allow candidates for the ARE (Architect Registration Exam) to concurrently start taking the seven exams while simultaneously gaining experience credits.  The following conditions apply:  they must have a NAAB accredited degree and currently be enrolled in the IDP (Intern Development Program).
This is great news for interns who are eager to begin the ARE and have the majority of the categories complete, but are lacking hours in one or two categories that are typically slower to accrue.
Other changes to the rules include eliminating the requirements for mandatory continuing competency, and defining Construction Observation as part of the practice of architecture.