Going to demolish your vacant residential property near Denver? TV producers want to pay you to use your house for DIY Network's "Disaster House".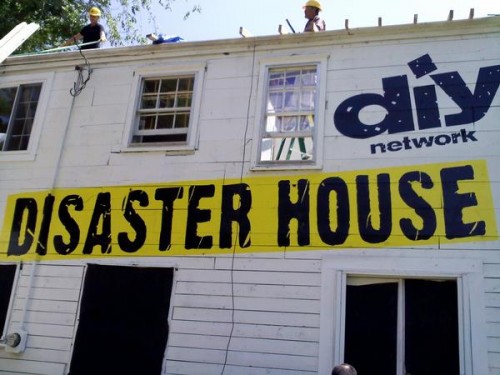 This is an opportunity for a property owner to get extra $$ while sitting on a vacant property.  DIY Network's hit tv show Disaster House is producing a third season in the greater Denver area. The producers are seeking a vacant residential property somewhere around Denver. Typically, these properties are already marked for future demolition. Producers wish to pay "rent" to the property owner for use of the house over the summer. House is expected to be outdated and/or in a state of disrepair. House should be empty of any stored possessions. Producers will set up shop on the property over the course of production. TV show premise includes intentionally inflicting controlled damage to various parts of the house (and repairing) for entertainment purposes. Production not to last longer than April – October 2011 (max)
 Producers do have a "wish-list", but are interested in any potential properties that fit the above criteria.
 Anyone interested is urged to call or email Bill Crispin, Associate Producer with High Noon Entertainment at 303-872-8590 or 303-919-4815 or bcrispin@highnoontv.com