A good-sized group of EVers came out for Bike to Work Day in Denver earlier this week — one of us even biked about 12 miles to get to the office! Now that's the spirit.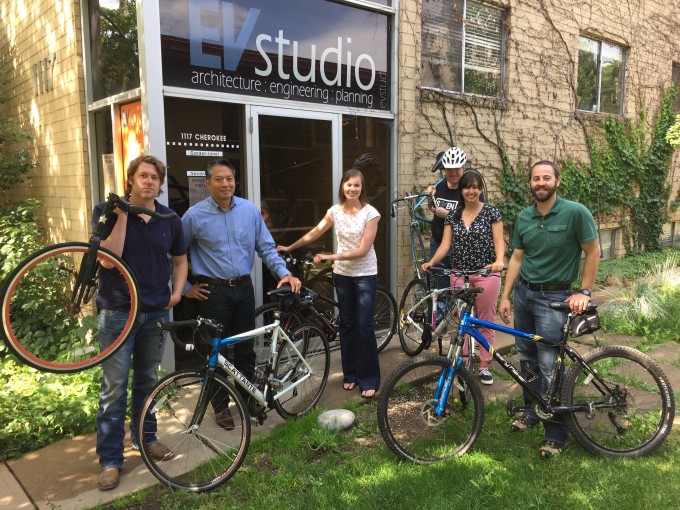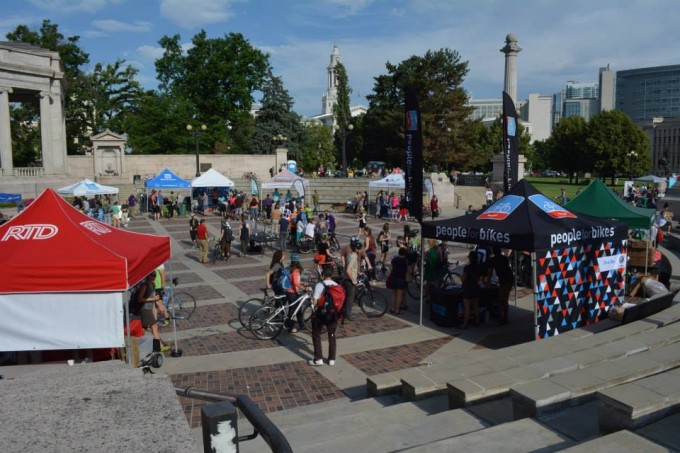 In a fateful turn of events, some of us biked home in a bad thunderstorm, quite uncharacteristic of Colorado. Luckily, we all arrived home safely, and we were not in these cars (this picture was taken one block from my house in Denver):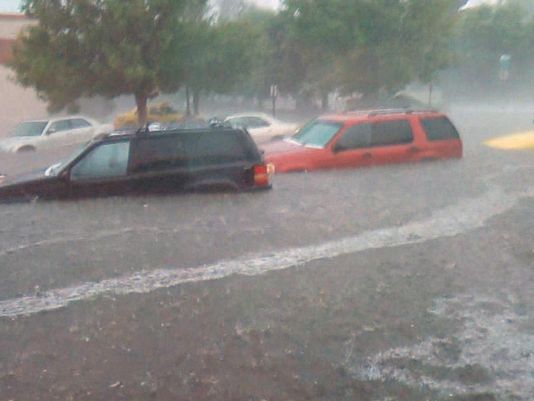 Moral of the story:
Hire EVstudio for your architecture and civil/structural/MEP engineering so your property has the best possible defense against unexpected disasters: good design.