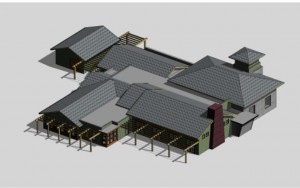 We have recently completed the Schematic Design phase for the proposed expansion to The Depot – the communty center for the Village of Five Parks in Arvada.  The original building is about ten years old and includes a pool, splash pad, and rentable kitchen, conference and community spaces.  Our expansion would create a new 600 sf kid's room, reconfigure the current conference and fitness areas and allow the community to move its exercise equipment from a rented facility across the street into a new 1600 sf space that could remain open to the community 24 hours a day.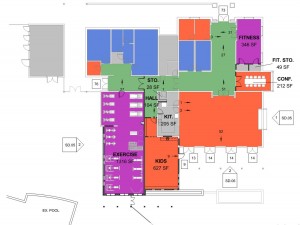 Construction is scheduled to start immediately after Labor Day to ensure that the facility is open and ready to go by Memorial Day of 2013.
Keep looking here for updates during design!