Although surveying with GPS can sometimes be frustrating with the lack of signal coverage, it is hands down the quickest and most efficient way to survey when it is working. When we use GPS, we tie into an established (and growing) cell network that has almost full GPS coverage on the eastern slope of Colorado. This means that we literally show up with a Leica GPS rover unit, start it up, and we are off and running (more or less). With the way we utilize the GPS rover we can easily shoot various off-site benchmarks and confirm vertical elevations in a matter of minutes. We can also obtain topography and boundary information on large sites in a short time frame.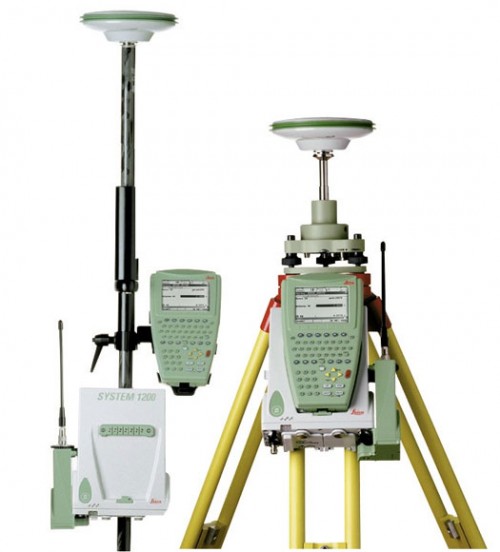 Last week, we utilized GPS to do boundary and topography mapping in Evergreen, a Land Survey Plat in central Denver, and topography mapping in south Denver all within about a 24 hour period. We also shot various off-site benchmarks, section corners, etc in addition to the on-site surveying. With a total station survey system there is simply no way we would've been able to complete that amount of work and still feel comfortable with the accuracy of the data we obtained.
This efficiency allows us to pass the savings onto our clients without compromising the quality of our work.