The humble color wheel doesn't get enough press these days. A lot of us as architects use it almost intuitively. Sometimes we need a little refresher course. I am most familiar with the Munsell system so I went ahead and scanned the first page from my booklet.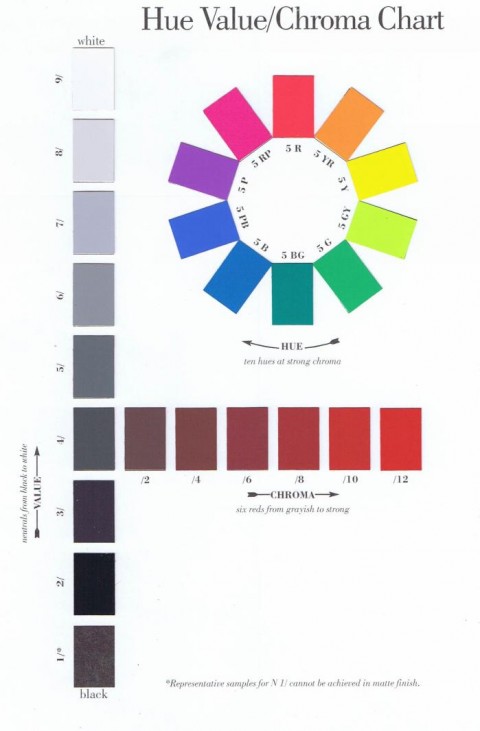 Hue – This is a quality of a color, such as Blue
Value – Is it a dark blue or a light Blue? Value distinguishes the two.
Chroma – How strong or intense is that Blue?
These three combined give us a color.
Now you may hear the terms tint and shade. These relate to value. A tint is a light color and a shade is a dark color. Think of a painter. He or she is going to mix with white paint for a tint and with black paint to get a shade. So tint and shade indicate a color that may contain some white or some black.
The Munsell system has ten basic families of hue. Half are major and half are minor. The major hues are: Red, Yellow, Green, Blue and Purple. The minor are: Yellow-Red, Green-Yellow, Blue-Green, Purple-Blue and Red-Purple. That's right, it makes a circle, known as the hue-circle. It is very similar to the color wheel.