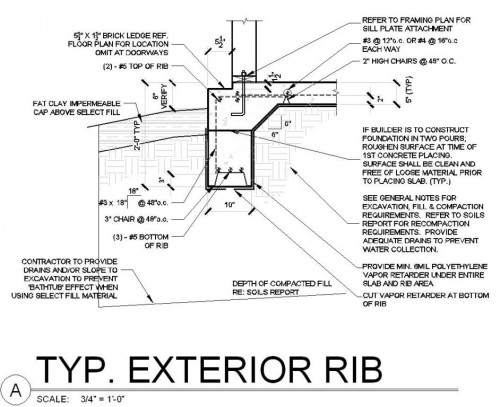 EVstudio Engineering just finished designing a typical slab-on-grade foundation for a 12,000 sq ft commercial building in Central Texas.  Due to accessibility to plumbing below the slab the owner wanted to have a mildly reinforced slab in lieu of a post tension slab.  Based on the geotechnical design parameters the foundation required 24″ deep ribs x 10″ wide.  Fairly typical for a site that will be over-excavated and filled with suitable material reducing the risk of slab movement.
EVstudio then compared our design  to the foundation design that the owner was provided by another engineer for the site next door with the same soil design parameters.  We were able to reduce rib depth, rib width, slab thickness, and reinforcement of the ribs.  Just by sharpening the pencil, EVstudio reduced concrete volume by 80 cubic yards and steel by 7,250lb.  The contractor estimates savings of at least $11,650!
The material savings is based on a estimated cost of $80 per cubic yard for concrete and $0.70 per lb for steel.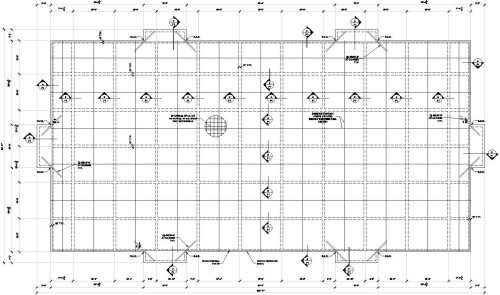 If you are interested to see if EVstudio can save you money on your building please email jim@evstudio.us or call 303.670.7242.