Blackpoint is an extremely powerful tool, integrated into AutoCAD to seamlessly combine architectural and structural option sets for production builders. The structural engineers at EVstudio are currently working in conjunction with Oakwood Homes to provide a multitude of design options that are engineered for two different city codes. This software allows us to create box options that are tailored to each elevation, floor plan, and site.
Shown below is a structural layout for second floor framing that has box options for: high glass package, garage, flex room, additional bathroom, and window packages according to elevation. Each option has been specifically engineered and tagged with an option string that correctly pulls in each element when needed.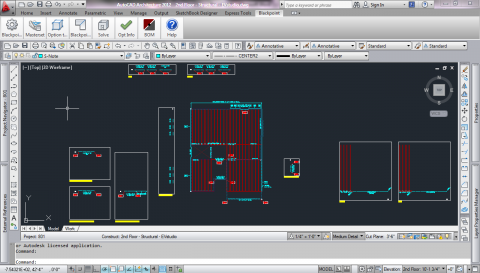 After drawing each box option, we can conveniently choose which options to pull into a solved plan set from our constructed list.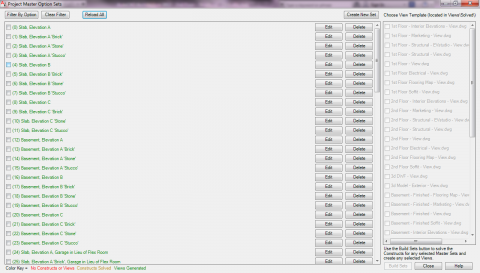 After the set is built, a solved view is saved that can be inserted onto a sheet.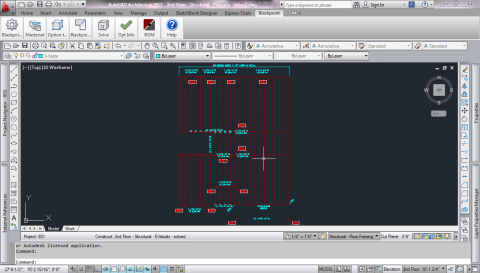 This process streamlines design and drafting time by allowing us to draw each option only once. Changes can be made to any option at any time, and site specific plan sets can be constructed quickly and accurately.
Intrigued? Feel free to contact us to learn more!