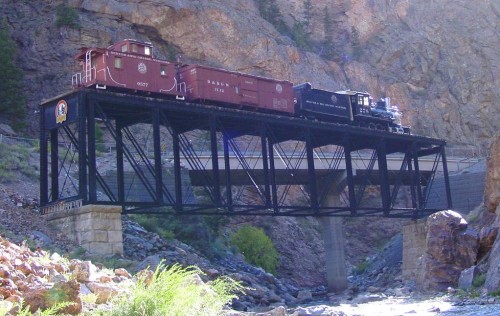 EVstudio will provide structural engineering services for the relocation of Locomotive #278 from the Denver & Rio Grande (D&RG) Narrow Gauge Railroad located near Cimarron, CO.  Working with Au' Authum Ki, Inc and Disher and Company the historic Steam Engine, Coal Tender, Box Car and Caboose will be relocated from its current location atop of the trestle bridge to the parks storage area.  A temporary bridge span will be built to pull each piece of the train onto a flat bed for transportation.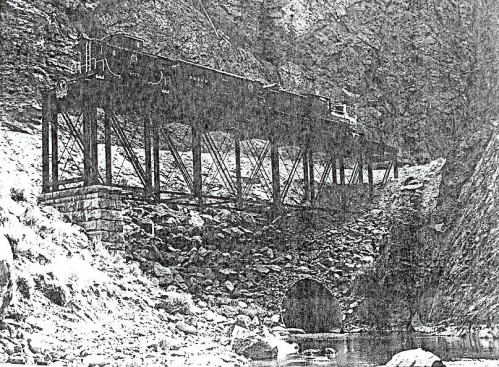 EVstudio has also had the opportunity of reading a thesis written by Bradley Dean VanOtterloo B.S., University of Colorado Denver, 2004.  Bradley worked with NPS and completed a very detailed and well written report on the existing bridge.  While moving the train cars the existing bridge should not be be loaded other than the moving weight of the train cars.  But it's great to know from Bradley's report that the existing bridge is in good condition.
You can learn more about the Historic Train and bridge at NPS Cimarron Canyon Rail Exhibit.