The EVstudio banner made yet another spectacular journey on Sunday, September 13, 2015.  A team of five EVers met at a donut shop in Breckenridge and drove together to the Mount Quandary trail-head to start hiking at 7:30 a.m.
After a bit of a tough start, each member of the team found their own pace and progressed along the trail.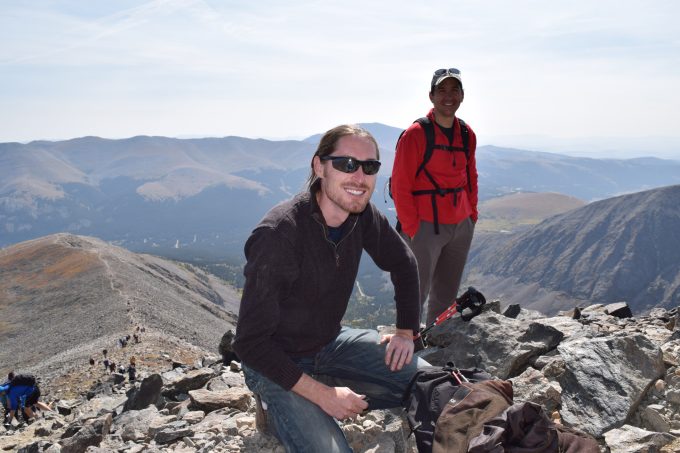 The team took many breaks along the way to enjoy the beautiful scenery and perfect weather.  It was a comfortable temperature the entire hike, and only a few big gusts of wind blew through the area the entire time we were on the trail.  We really could not have asked for a better day!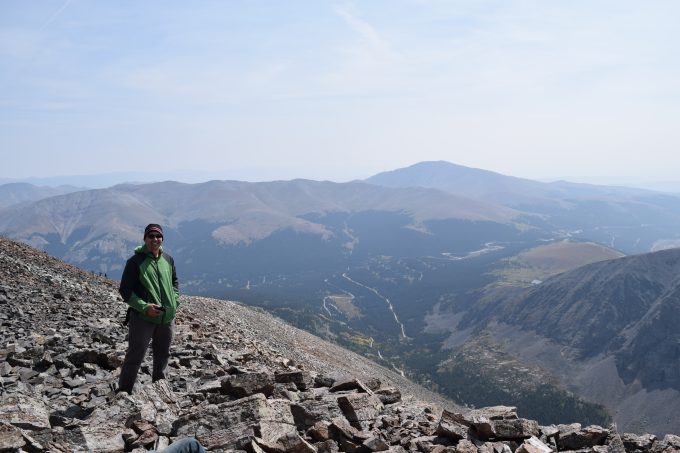 We hiked the Mount Quandary – East Ridge trail, which has a 6.75 miles round trip distance and an elevation gain of 3,450 feet.  The highest elevation is 14, 265 feet above sea level.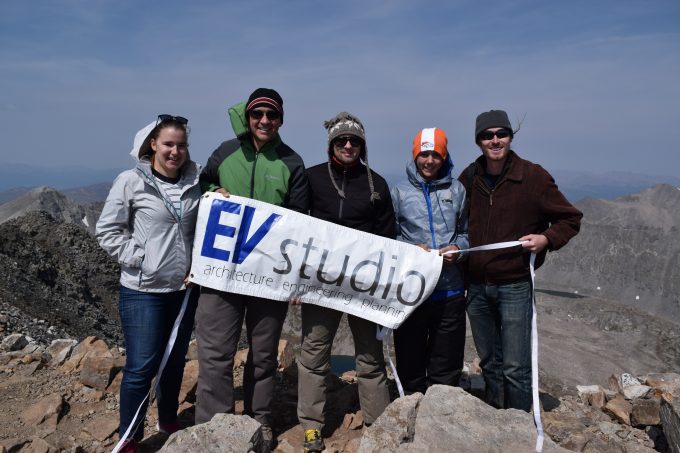 Mount Quandary was the first 14er I have summited (I attempted to climb to the top of Grays Peak two years ago – read about that EV 14er challenge here).  I started off the day half expecting that I wouldn't make it to the top of this mountain, but my EV teammates assured me that I could push through the pain (and very thin air).  Only with their support and encouragement did I reach my goal.
The climb was completed by Dean Dalvit and his son, Trevor Karstens, Maciej Gesikowski, and myself, Katelyn Wager.