Below is a screenshot of only the structure modeled in Sapphire. You can see the studs and headers, floor joists and floor sheathing and also the roof sheathing. One of the many intentions of this application is to generate a pure structural visual aid to assist designers allowing them to navigate around the model and examine every connection.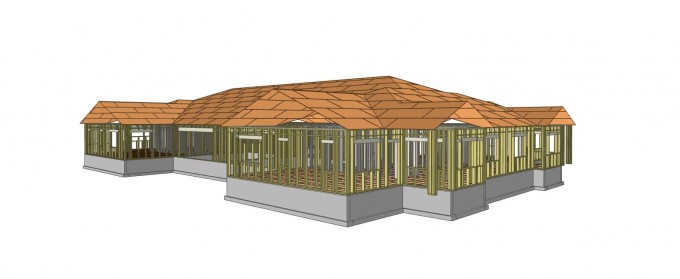 My next post will include some samples of the exported material lists showing the formatting and breakdown of materials. These material reports are extremely customizable and can be tailored for any customers needs.
The initial article is located here.